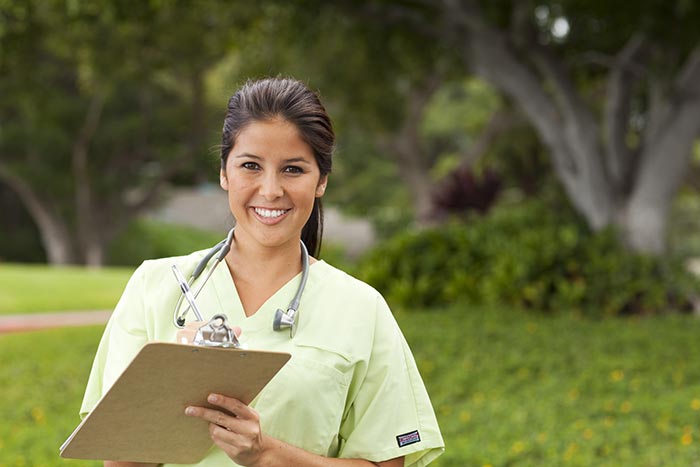 Careers
Under the general supervision of the Nursing Supervisor, the Adult Day Health Program Manager coordinates, assigns, supervises and evaluates the Day Health care partners, provides health assessment and support services for Day Health clients. In addition to monitoring each person's health status, administering prescribed medications, and assisting in all aspects of ADL care, the Program Manager provides health education to the client and family. Communicates with the clients' physician and coordinates medical services from outside providers. Responsible for the total nursing care given to clients by direct care partners during program hours.
The Maintenance Worker II performs semi-skilled work in the repair, replacement, refinishing and maintenance of facilities, equipment, and systems. Independently troubleshoots and corrects problems with complex equipment and systems. Oversees the work of Maintenance Workers.
The Licensed Practical Nurse assists with planning, developing, directing, implementing, and evaluating resident care. Advocates to assure the highest degree of quality care and well being for Hale Makua residents. Performs focused and ongoing nursing assessments. Performs nursing duties within scope of practice. Assumes charge responsibilities as assigned.
The Certified Nursing Assistant provides our residents with routine daily nursing care in accordance with our established policies and procedures, and as may be directed to assure that the highest degree of quality care can be maintained at all times.
Required Information
Your application must include 10 years of work history including company name, mailing address, phone number, dates employed (months & years), job title, list of duties, supervisor, final wages, hours worked per week, and reason for leaving. List three personal references (not a relative or previous employer), and if applicable: required license, certificate, degree, transcripts, past performance evaluations or samples of work.
Please allow at least three weeks before following up on your application.
*** Hale Makua Health Services is an equal opportunity employer***
Application Information Download
Please complete the employment application and submit it to the Human Resources office (472 Kaulana Street, Kahului) in person, by mail, email to cindyr@halemakua.org, or fax at (808) 871-9267. We are open Monday through Friday, 8 a.m. to 4:30 p.m.
Application Form
PDF

Our Team
Meet a few of the 450 professional who make up our family. All of our care partners are committed to improve the well-being of those in our care through compassionate, personalized health services, both in our communities and the homes of our clients.
Rene Akina, LPN
Adult Day Health Head Licensed Practical Nurse
"I have been with Hale Makua for over 40 years. My current position is the best, as I get a chance to use and incorporate everything I've learned. I get to work a little with activities, maintenance exercise, beauty shop, masseuse, or just plain talk story. Oh, and I even get to do a little nursing!"
David Beckner, PT
Rehab Physical Therapist
"One of my favorite things is to work with patients; helping them to regain strength and independence, so that then can return home to their families where they belong."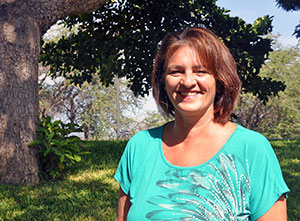 Teresa Lopes, ADC
Long-Term Care Activities Director
"I started working at Hale Makua in 1976. Hale Makua is my life; I have met thousands of residents and families in my many years here. I look forward to each day and coming to work and helping people. My coworkers are very caring and the most compassionate people I know."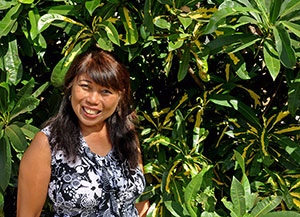 Emma Ong
Home Health Receptionist / Clerk
"I started with Hale Makua 30 years ago as housekeeper, then Nurse Aide, Neighborhood Clerk, and now as Receptionist / Clerk in Home Health. These positions were challenging and over whelming at times, but have given me the opportunity to learn, explore, excel, and achieve the best in me. I love Home Health because it has helped shape who I am today."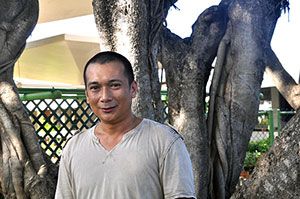 Elmer Pere, CNA
Care Home Companion
"Do something today that you will thank yourself for later, is the motto that I live by. I am grateful for working at the care home. It makes my job worthwhile when I see our residents mingling, having fun, and experiencing the reciprocal love and care between staff and residents."