Jessie Recovers from Shoulder Replacement and More
Jessie Recovers from Shoulder Replacement and More
Posted August 10, 2017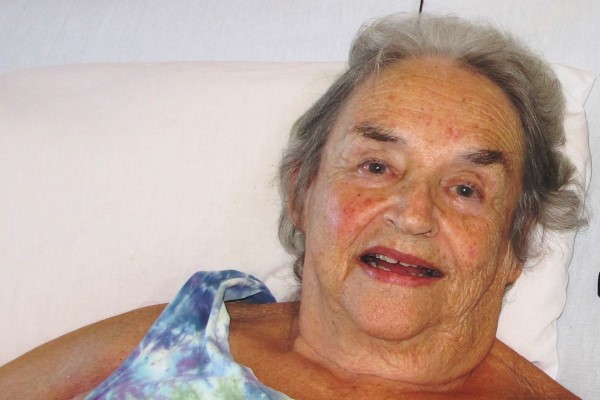 We love receiving letters from residents, former-residents, and family members thanking the staff and care partners for their hard work and excellent care, so when Jessie Hillinger wrote a letter of gratitude before going back home, we were thrilled to see what she had to say:
I am leaving Hale Makua after a one month recovery from shoulder replacement. This facility has been a blessing to me and I am very grateful! The grounds are beautifully cared for and the trade winds keep things cool even without air conditioning.
The staff is top notch-the CNA's are helpful, positive and always encouraging me to try to be more independent, and I have reached goals I thought were impossible. I am more confident and capable. My Occupational Therapist and Physical Therapist have me walking for the first time in five years, which is very exciting. Margaret. My Physical Therapist Margaret is amazing-she knows the body well, is knowledgeable, brilliant and she shines in her field! Cha Cha, my CNA has this positive energy that always makes me smile, and her singing can always brighten your day."
A special thank you to the kitchen staff who provides nourishing meals while trying to fulfill each person's unique desires.
I am truly grateful for my time here at Hale Makua, and want you to know I am writing this letter with the help of my new shoulder!
With Fond Aloha,
Jessie Hillinger
Jessie's kind words touched many of our employees and served as a reminder to all of us how important the care we provide is to individuals in the community. Jessie was reliant on a walker and wheel chair to get around as her mobility was limited, but like she said above, her Physical Therapist had her up and walking again, which was a bonus for her and something she never thought would be possible.
Learn more about our Rehab program here.