Ohana Pacific Health Presents Hale Makua's 75th Anniversary Golf Tournament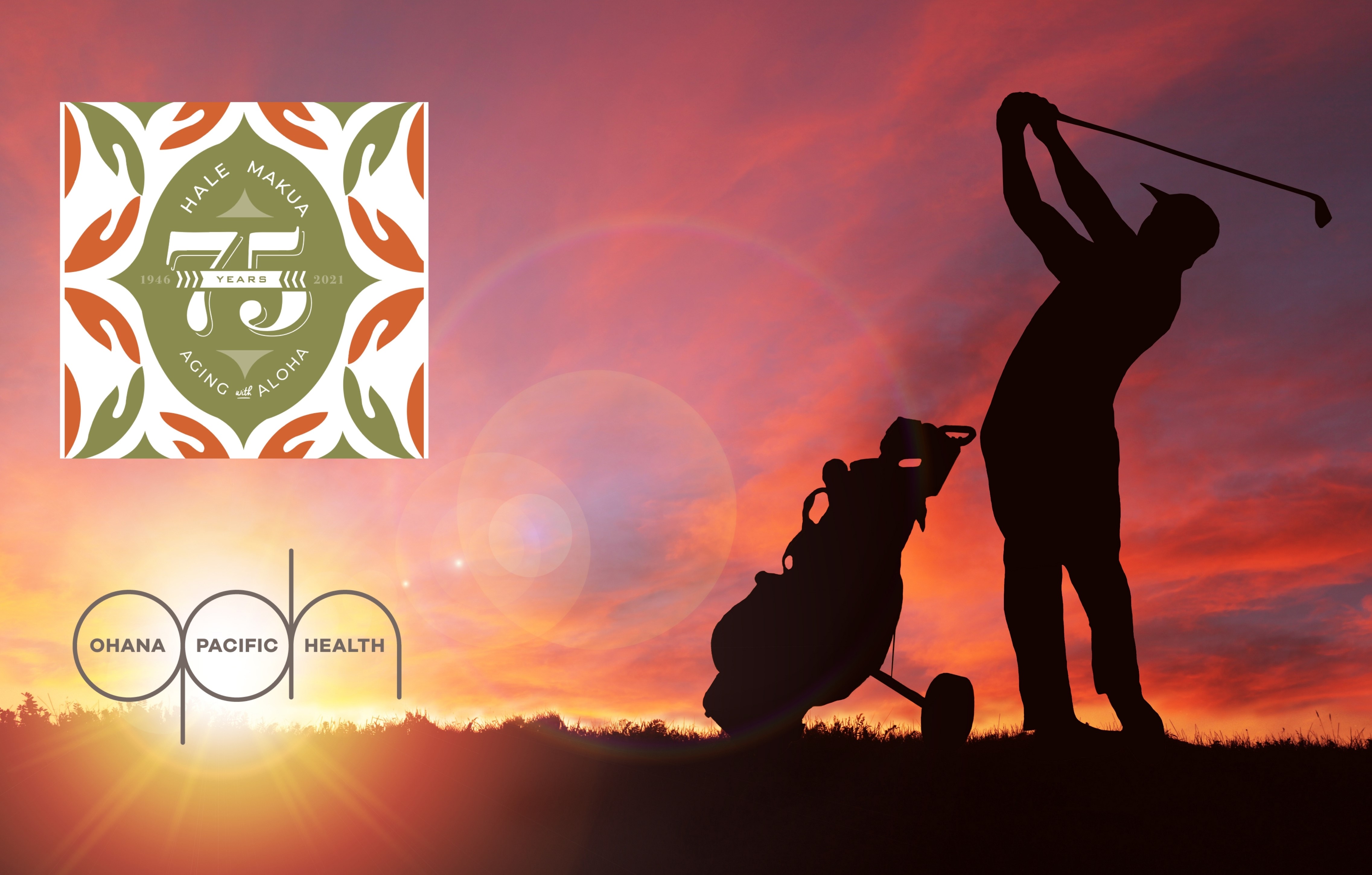 Presented by Ohana Pacific Health, we are having a golf tournament to benefit Hale Makua and help us celebrate our diamond anniversary. Your sponsorship will help us continue our 75 year legacy of providing care and a home for individuals who can no longer care for themselves, and will provide assistance to individuals who are unable to afford the cost of services.
Tournament Information:
Saturday, July 24th, 2021
at the Wailea Blue Golf Course (100 Wailea Ike Drive | Kihei, HI 96753)
Registration: 6:00 am - 7:00 am
Shotgun Start: 7:30 am
Form a Team!
Every team must consist of four amateur golfers with a listed handicap. If you do not have one, the committee reserves the right to assign you a handicap
Golfers' handicaps are effective the day of registration
The Tournament has the right to deny the entry of any players or teams and adjust the handicap of any player
Team handicaps will be determined by taking 10% of the total team handicap
Maximum handicap for Men: 24, Women: 36
Format: 4 person scramble, max 2 putt, minimum 4 drives per person
Entry Fee Includes:
Four player teams
Green & cart fees
Bento breakfast
Bento lunch
On-the-course entertainment
Eligibility for prizes including best dressed team, closest to the hole and more!
Click here to register! (Once payment is made, you will be prompted to fill in player information.)
If you are unable to participate in the tournament, but would like to make a donation to Hale Makua, click here.
Proceeds to benefit Hale Makua in the Visitor Industry Charity Walk and help continue our legacy of providing compassionate care on Maui.