Your generous gifts of time, money, and items make our mission to improve the well-being of those in our care through compassionate personalized health services in our home and yours possible.
We couldn't do it without you! As a 501(c)3 nonprofit organization, your support continues our legacy of providing care for Maui's frail kupuna (elders) and disabled individuals. There are a variety of ways to help so you can find the one that is right for you.
Planned Gifts
Planned gifts from wills, retirement plans, life insurance, charitable gift annuities, or charitable trusts can continue your legacy of generosity and support Maui's essential healthcare needs into the future. Please call our Director of Development at (808) 871-9218 for more information.
In-Kind Gifts
We happily accept in-kind gifts of items, with certain restrictions, for the benefit of our residents. Our wish list includes items such as lap blankets, craft supplies, books, puzzles, bath products, gardening supplies, and batteries. If you have new or gently used items to donate, please call our Development Office at (808) 871-9271.
Volunteer
Our volunteer program improves quality of life for our residents, builds ties to the wider community and educates the next generation of healthcare leaders. We are grateful to the volunteers who share their time, enthusiasm and special talents with our residents and care partners. If you're interested in volunteering, we offer a variety of activities and flexible scheduling. For more information, please call 808-871-9271, or submit your completed volunteer application to kehauc@halemakua.org.
Volunteer Application, Agreement, and Photo Release
PDF

Stay Connected
Sign-up to receive our monthly e-news directly in your inbox by clicking here, or view a copy of our newsletter below.
2021 Special Edition Pulama
PDF

2020 Fall Pulama
PDF

2020 Summer Pulama
PDF

2020 Spring Pulama
PDF

Events raise money for Hale Makua Health Services programs and connect our organization to the wider community. Join us for fun and fundraising at these great events for a good cause!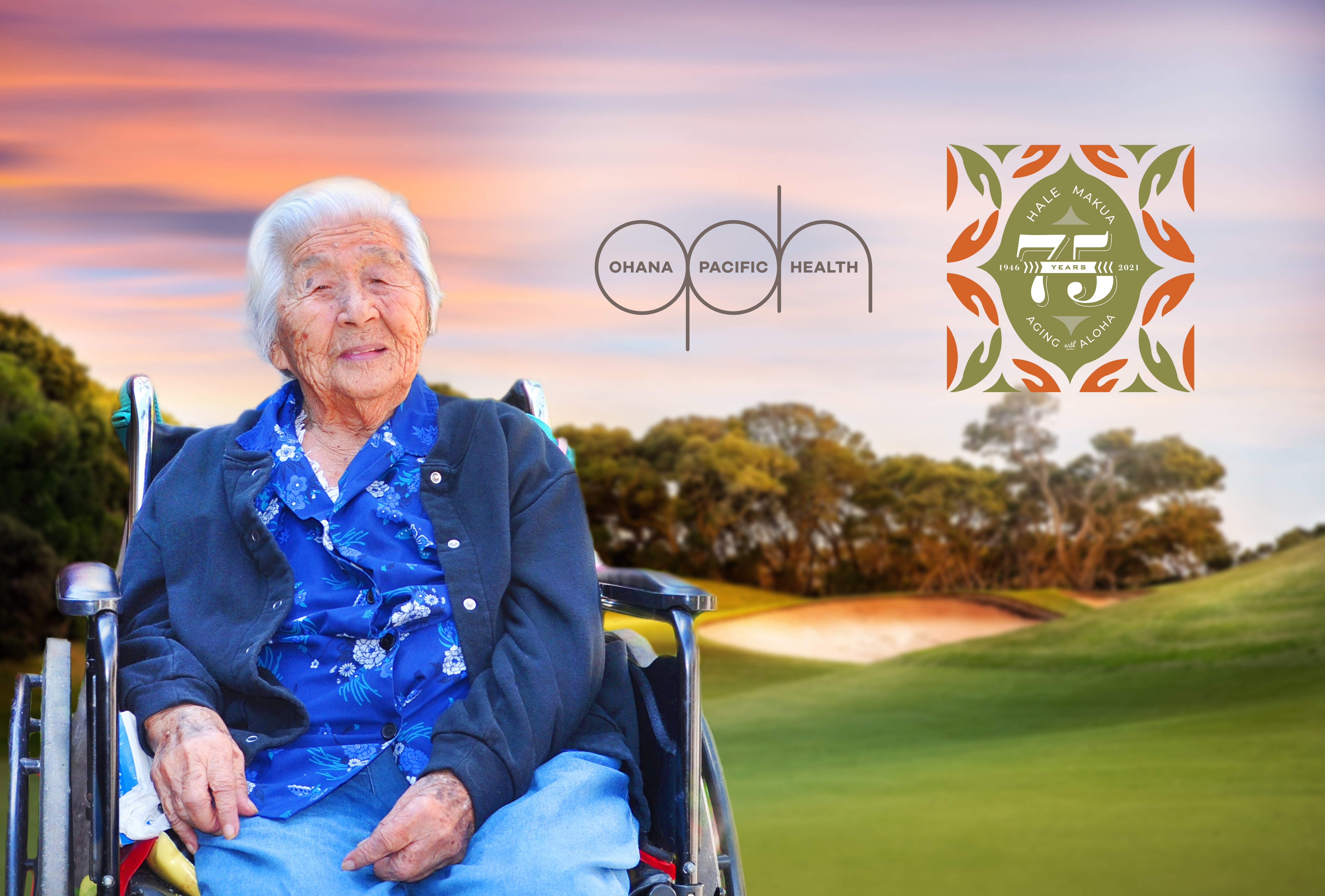 75th Anniversary Golf Tournament
In celebration of our diamond anniversary, and in lieu of our signature Kokua for Kupuna event, we will be having a socially distanced golf tournament presented by Ohana Pacific Health (OPH) to benefit Hale Makua on Saturday, July 24, 2021 at the Wailea Blue Golf Course. Your participation will help us continue our 75 year legacy of providing care and a home for individuals who can no longer care for themselves, and will provide assistance to individuals who are unable to afford the cost of services. If you are interested in forming a team to play in the tournament, please visit www.halemakua.org/golf for sponsorship and tournament information. We are also looking for volunteers for the event, so if you are interested please contact Kehau at kehauc@halemakua.org or 808-871-9271. We hope to see you there!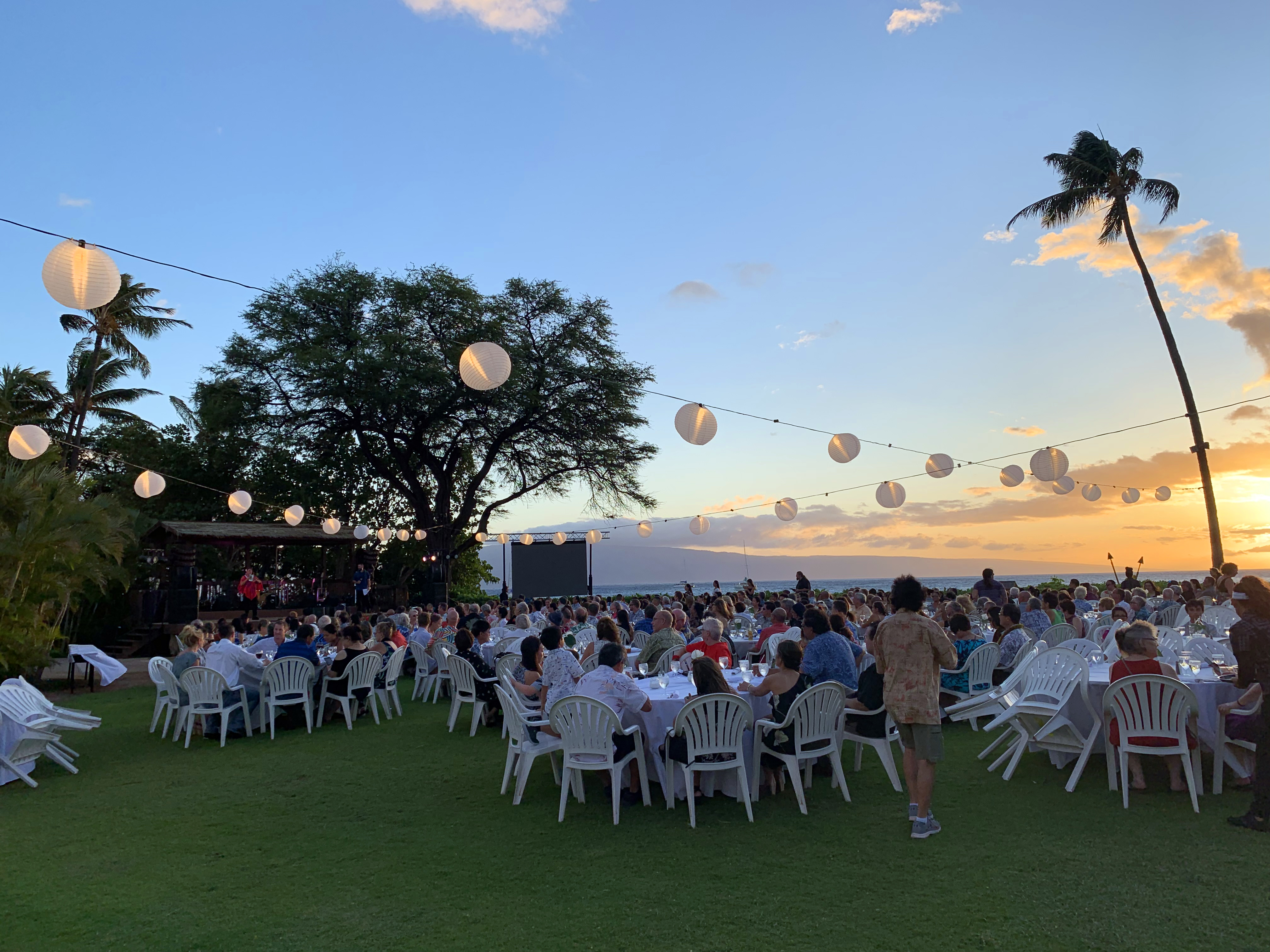 Kokua for Kupuna
Our signature fundraising event was last held oceanfront and under the stars with feature performances by Kalani Pe'a on September 7, 2019 at the Sheraton Maui Resort & Spa in Ka'anapali. Guests enjoyed a luau feast, including two drinks, and a fabulous silent auction. We recognized the Tournament of Champions with the Ho'oilina (legacy) Award for their commitment and transformational gifts of over $1 million to Hale Makua. Nearly $200,000 in funds were raised to help Maui's frail elderly and disabled individuals who are unable to afford services. In 2020, this event was cancelled and replaced by smaller virtual fundraisers, and in 2021 will be replaced by our 75th Anniversary Golf Tournament presented by OPH.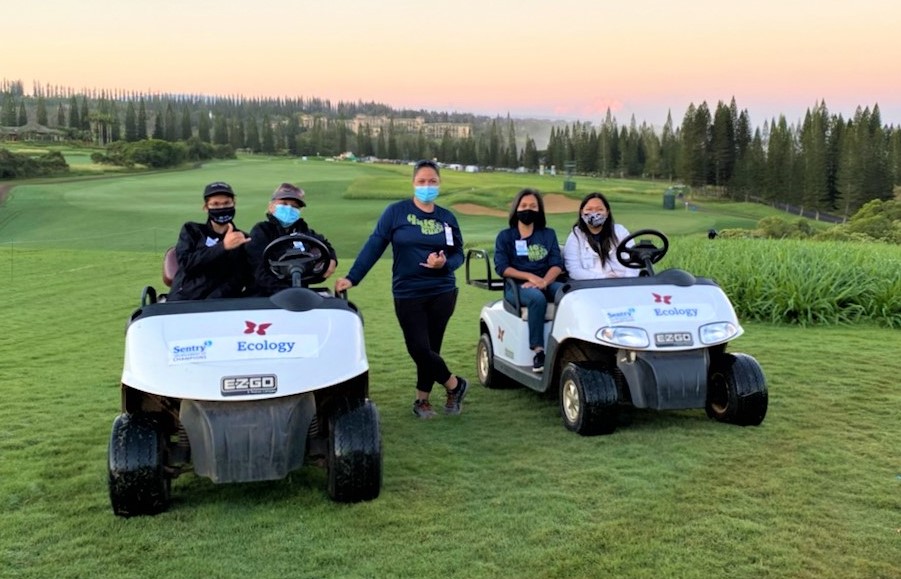 Sentry Tournament of Champions
The Sentry Tournament of Champions was held from January 2-9, 2021 at the legendary Plantation Course, in Kapalua Resort, Maui, Hawaii. This tournament is unique in that its qualified field features a winner-only format, so only champions from the previous PGA TOUR season are eligible to compete. Since moving to Kapalua in 1999, the tournament's host organizations have contributed over $7 million to local Maui charities. Hale Makua Health Services is proud to consistently be one of the designated charities of this spectacular event. We provide volunteers for the tournament and assist with cost-saving measures and publicity. If you are interested in volunteering with us for the Tournament in 2023 please call (808) 871-9271.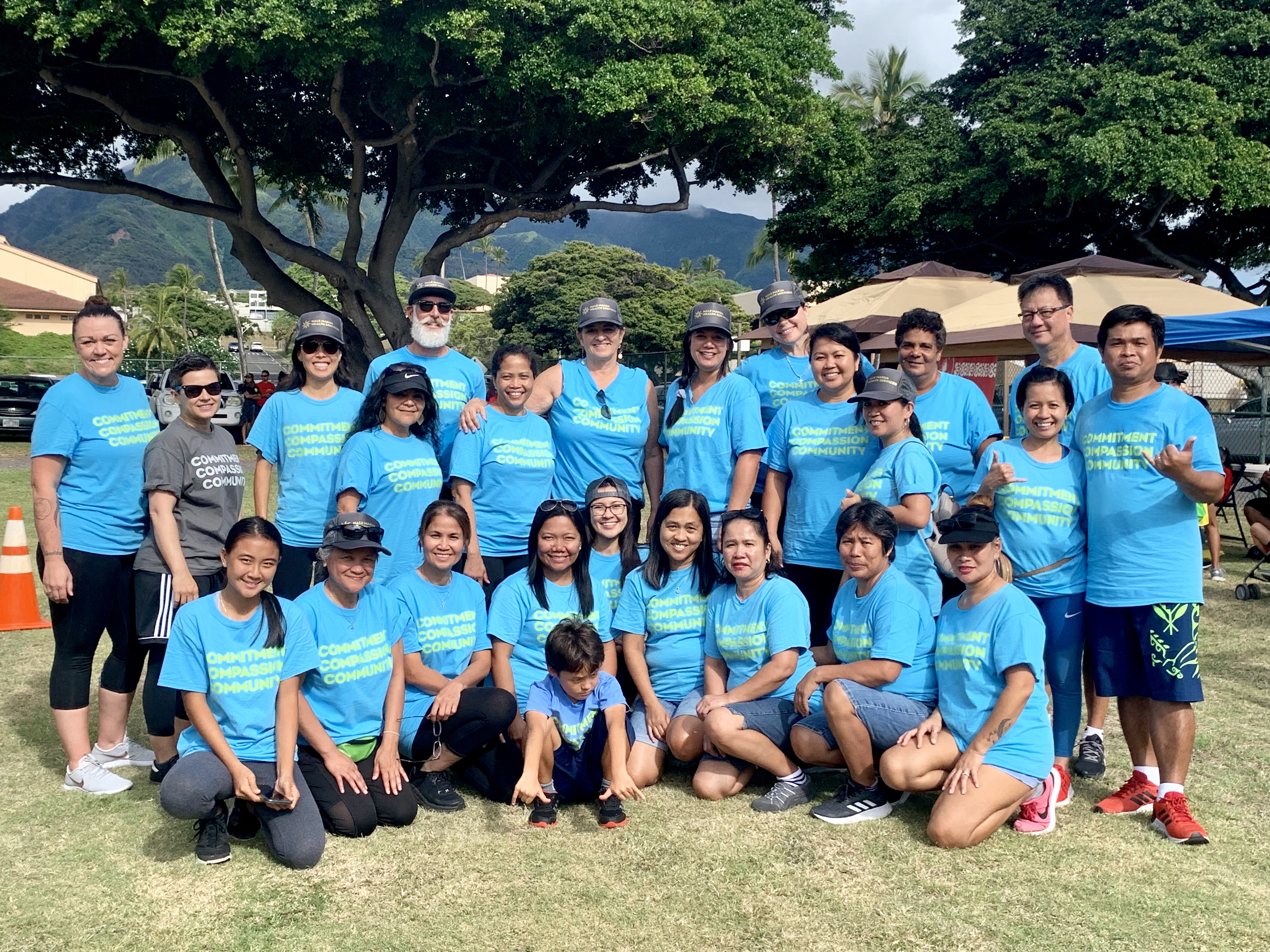 Visitor Industry Charity Walk
The Visitor Industry Charity Walk on Maui was held on May 11, 2019. It is a statewide event put on by the Hawaii Hotel & Lodging Association. Over the years, the annual walk has grown to become one of the largest single-day fundraising events in the State. Thank you to all those who helped us raise over $63,000 to help provide healthcare and a home for those in our care who cannot afford it! Plus a percentage of funds raised is matched by the Hawaii Hotel & Lodging Association, so the impact of donations is ever greater. To volunteer as a walker or fundraiser for the Charity Walk to be held in 2021, or to make a donation please call (808) 871-9271. Or make an online donation by clicking here.