Beautifully appointed indoor-outdoor, single level living environment with around the clock supervision for individuals who need minimal to moderate assistance with personal care needs
Amenities
Assistance with daily personal care and hygiene
Ongoing monitoring of physical, mental, and emotional health status
Tasty, nutritious meals and snacks
Housekeeping and laundry service
Washer and dryer for those who wish to do their own laundry
Individual and group activities
Implementation of physician orders, including prescription medication and treatments
Vital sign checks
Arrangement for medical and dental appointments
Personal banking services
Newly refurbished bedrooms, dining room, and library
Private bathroom with shower in each room
Room Rates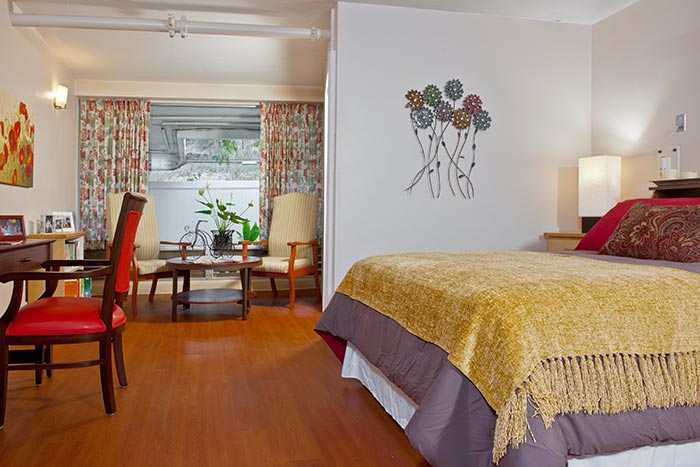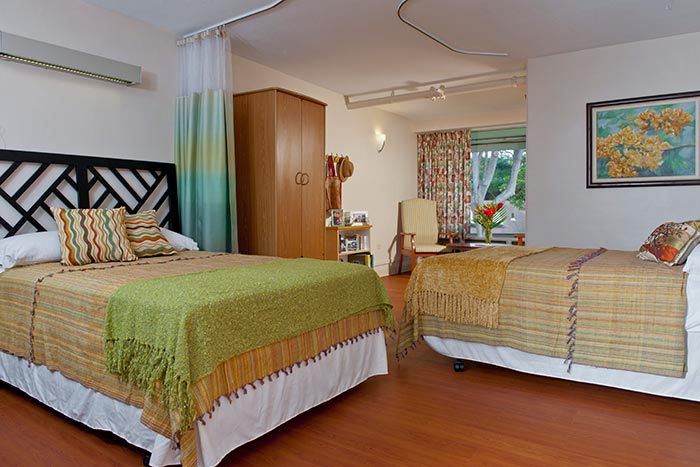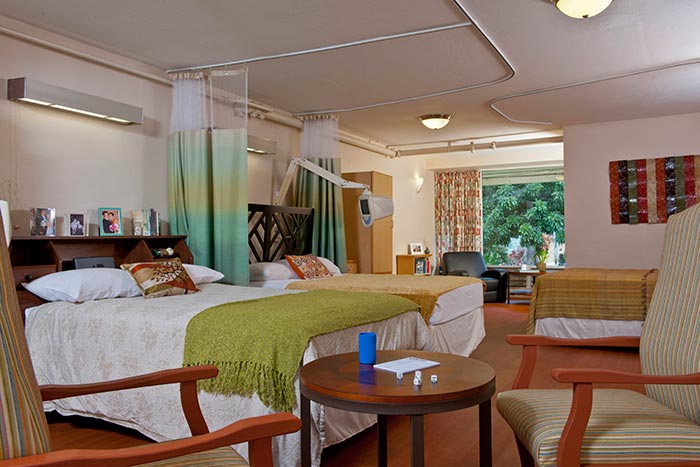 Rates are based on the level of service needed to meet your needs, and the type of room you choose. We offer private, semi-private, and three-bed rooms. To receive a price list, please call our Admissions Office at 871-9223. In order to know which rate level applies to you, we recommend you visit the care home and meet with our nurse, who can do a pre-screening assessment to determine your level of care.
Admissions Process
Come Visit

Take a tour and make sure that this is the right fit. We think you'll love the warm feeling of our care home and feel a sense of peace and belonging. While you're here, our nurse can conduct a pre-screening evaluation to determine if you're physically appropriate for admission.

Physician Referral

Schedule an appointment with your physician. When you visit the care home, our nurse will provide you with the forms your doctor needs to complete, or you can download them from the Resources for Physicians page of our website.

Trial Stay

Once your documentation is complete, we'll meet to sign the admission paperwork and schedule a trial stay, which is designed to ensure that you feel comfortable in the home and that we can meet your needs. Assuming the trial stay is acceptable to all, you will be offered a room.
Contact Us
For questions or additional information about the Care Homes program, please call us at:
Phone: (808) 243-1709