2022 Hale Makua Virtual Silent Auction
2022 Hale Makua Virtual Silent Auction
Posted July 15, 2022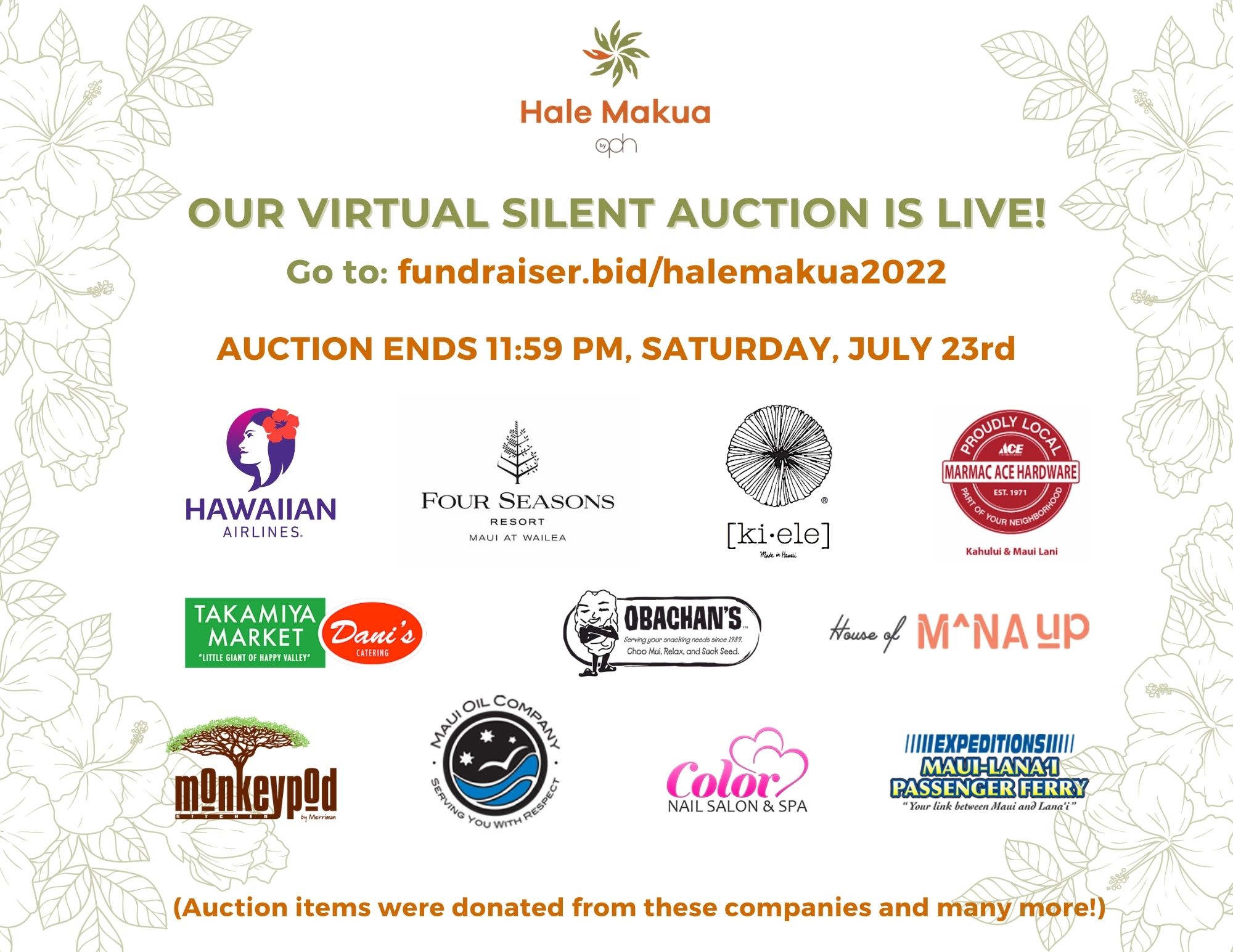 The 2022 Hale Makua Golf Tournament's Virtual Silent Auction is open from July 15th through July 23rd, 2022.
Go to fundraiser.bid/halemakua2022 to register and start bidding! We've got lots of great items donated by local businesses including 80,000 Hawaiian Airlines Miles, jewelry, bags, and gift cards to local restaurants, resorts, and activities!
Proceeds raised through Hale Makua's 2022 Golf Tournament Silent Auction will help us continue our legacy of providing compassionate care to Maui's kūpuna.
Start bidding today!