A Fourth of July to Remember
A Fourth of July to Remember
Posted July 02, 2020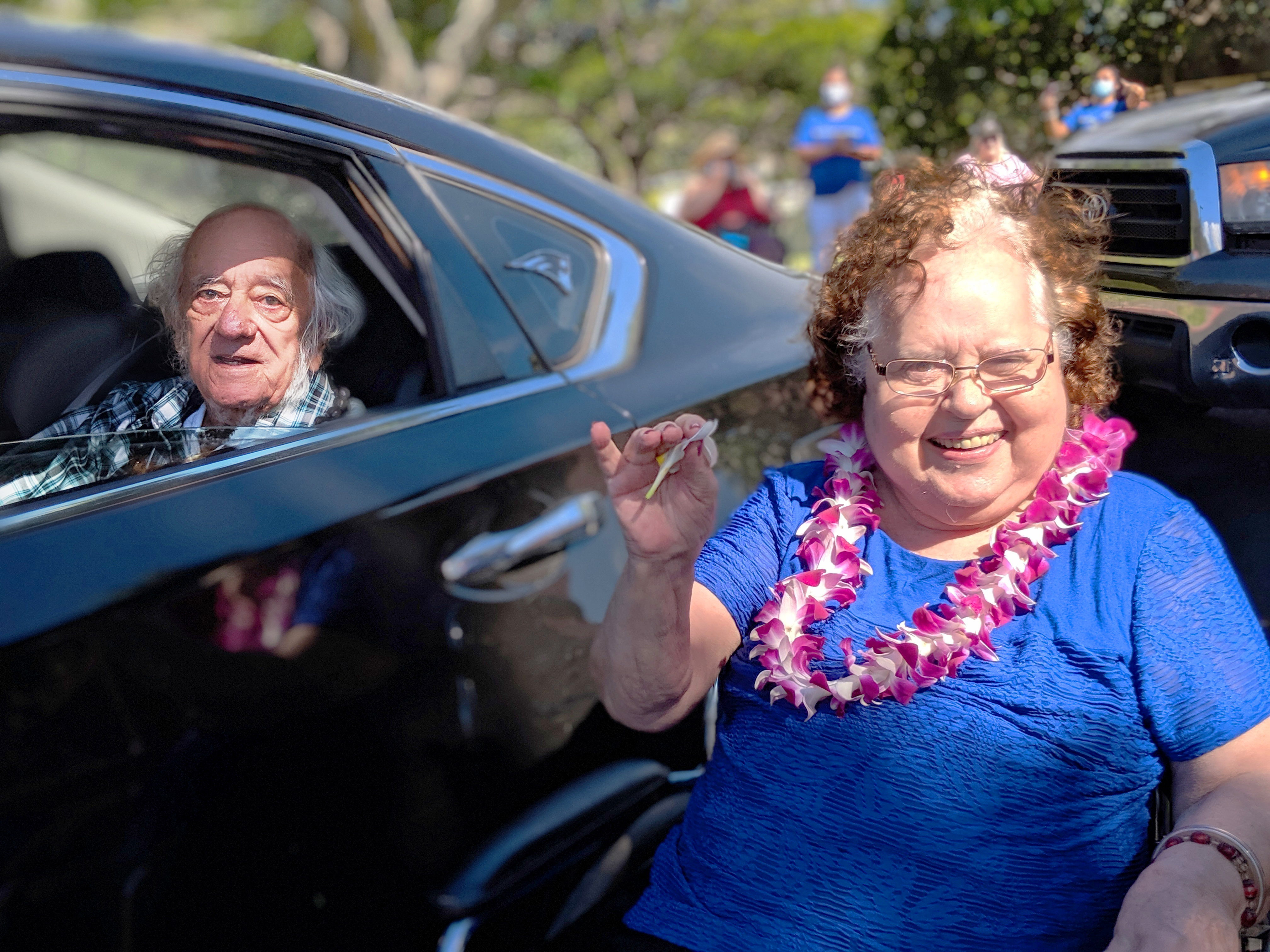 On July 2nd, residents at the Kahului campus enjoyed a special Fourth of July parade celebration with drive-through visits from family members (see more photos here). The driveway was decked out in red, white, and blue in honor of the holiday, and hundreds of decorated cars lined up for blocks eagerly awaiting to greet loved ones.
It was an extra special day for resident Lorraine Perreira. She was thrilled to be able to see her family, especially her husband Lawrence Perreira, because the parade happened to fall on their 60th wedding anniversary. They exchanged sweet sentiments through microphones and posed for a quick, socially distanced photo together. Daughter, Clarice Kaawa, shared, "Today was so special for them. I'm so happy you guys did this, and everyone did a great job. I'm so happy that we got to celebrate something with them today. I'm glad he got to see her because he misses her."
This is Hale Makua's third drive-through parade since visitations were restricted in mid-March. We will continue to follow guidance recommended by the Centers for Disease Control and Prevention (CDC) and the Healthcare Association of Hawai'i (HAH) in order to protect high, at-risk residents from exposure to illness. Residents and families keep connected through video calling stations and photos of activities and events are regularly posted on our Facebook and Instagram @halemakua.