Atlas Presents Hale Makua with $10,000 Check at Benefit Concert
Atlas Presents Hale Makua with $10,000 Check at Benefit Concert
Posted June 28, 2021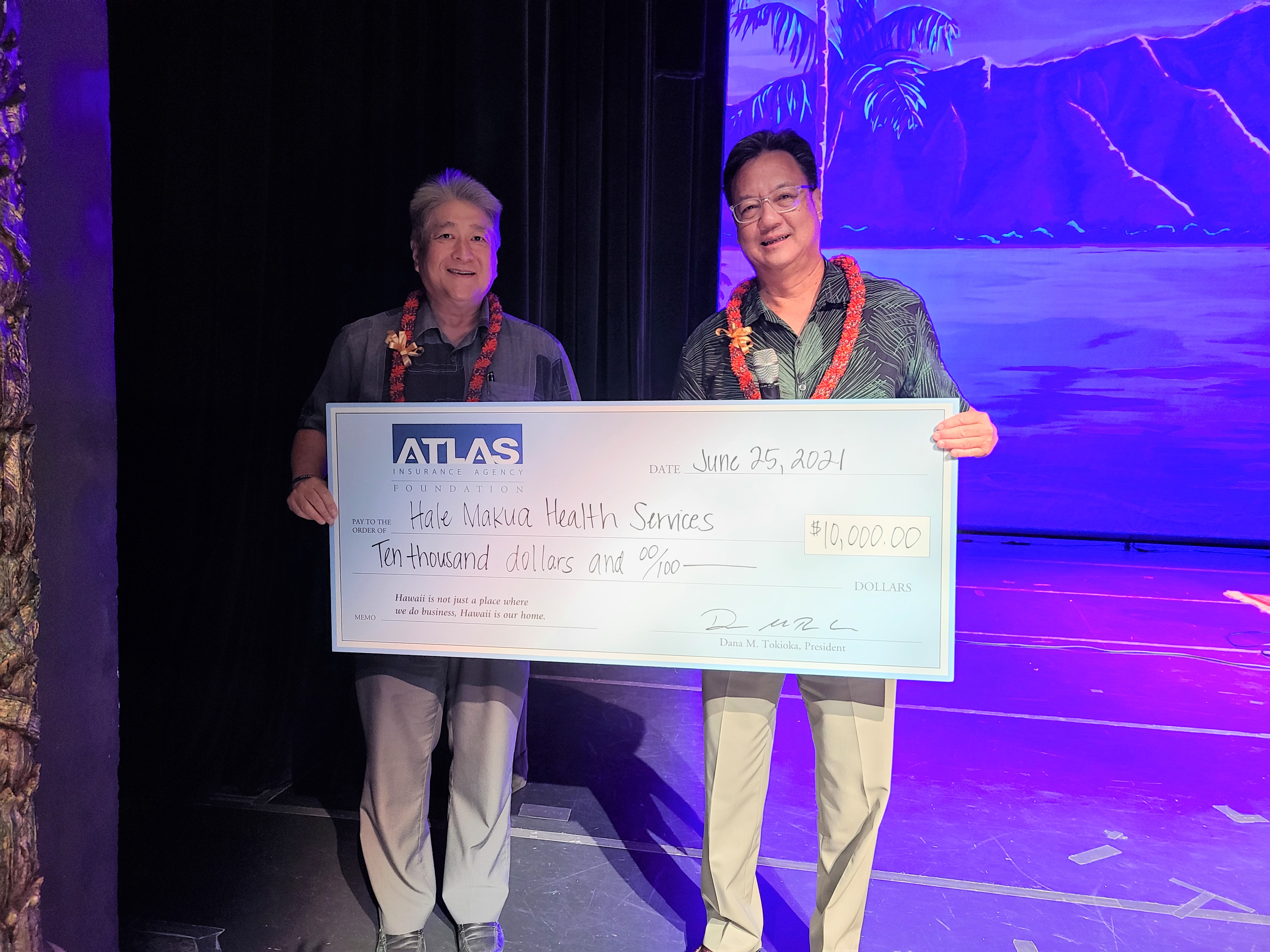 Atlas Insurance Agency hosted a benefit concert for Hale Makua on June 25th, featuring the Na Hoku Hanohano award winning band, Kapena.
At the start of the concert, Atlas President, Chason Ishii, presented Hale Makua CEO, Wesley Lo, with a check for $10,000 for Hale Makua. Atlas has been a long time supporter of Hale Makua for 15 years.
Mahalo to Atlas for your generous contribution to Hale Makua and thank you Kapena for the wonderful entertainment.