Bank of Hawaii Supports EMR Project
Bank of Hawaii Supports EMR Project
Posted July 03, 2014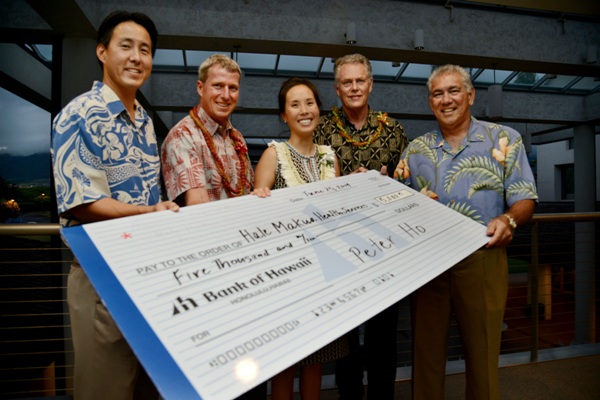 Bank of Hawaii Foundation announced the recipients of this year's Mike Lyons Maui Community Awards recognizing exemplary nonprofit leadership. Molokai Ohana Health Care Inc. received $10,000. Assistance Dogs of Hawaii, Hale Makua Health Services, Maui Family Support Services Inc. and Pa'ia Youth Council Inc. were each awarded $5,000. The grants were presented at a special reception held at the Maui Arts and Cultural Center on June 25.
Funds will help us to procure and implement an Electronic Medical Record (EMR) system, which will help improve overall quality of patient care by allowing our nursing homes, home health care agency, and adult day health care programs to document patient information more efficiently and effectively while allowing ease of access to primary care physicians and other healthcare providers involved in patient care.
This is the 11th annual Bank of Hawaii Foundation Mike Lyons Maui Community Award presentation, which has distributed $175,000 to 24 nonprofit recipients since its inception in 2004. The award is named after the late, retired Bank of Hawaii Senior Vice President and Maui District Manager Michael H. Lyons II, who served as a role model for community service.