Barrio Fiesta at Kahului Campus
Barrio Fiesta at Kahului Campus
Posted September 25, 2020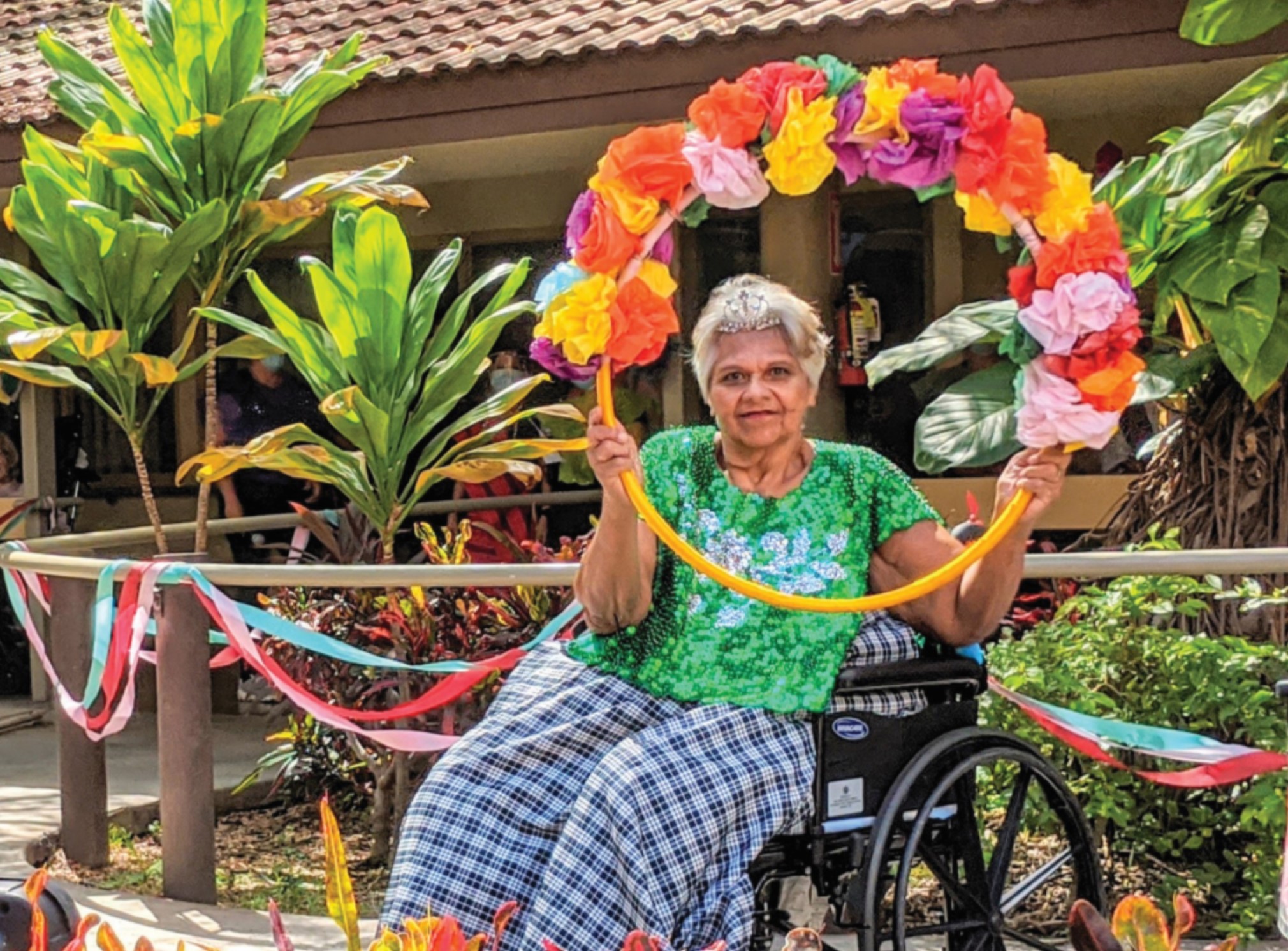 On September 23, staff in Kahului campus got dressed up in traditional Filipino attire and put on a show for the residents at the annual Barrio Fiesta. This year, the Barrio was turned into a "traveling show", making stops at each courtyard of the five nursing neighborhoods.
The show started with the singing of the Philippine National Anthem, "Lupang Hinirang", followed by the introduction of the Kahului Fiesta Queen, Resident Missy Ampong. Missy even performed a beautiful flower dance called the Bulaklakan. There were staff performances including the "Salakot" dance by the Restorative CNAs, a banga (clay pot) balancing dance performed by May Cordero from Activities, and Environmental Services and Maintenance danced to "Sissiwit" which is an Igorot bird dance.
Residents observed the performances from safe distances as they clapped along to the music, laughed, and even danced along. Even though the Barrio Fiesta was held a lot differently this year, the residents seemed to really appreciate the entertainment.
Thank you to our hardworking and talented staff who tirelessly did multiple performances at each nursing neighborhood to keep our kūpuna happy.