Celebrating National Nursing Home Week
Celebrating National Nursing Home Week
Posted May 18, 2017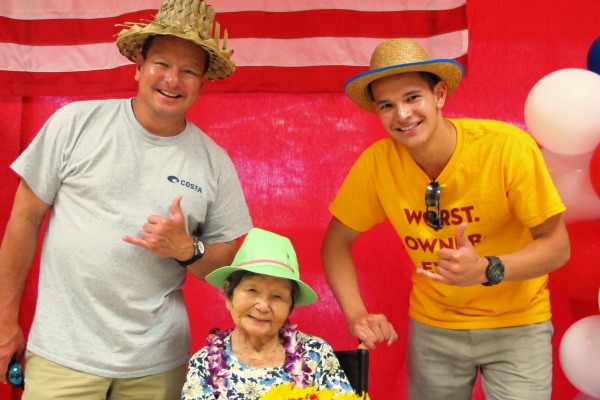 "Spirit of America" is the theme for this year's National Nursing Home Week. The theme was chosen by the American Health Care Association as a way of bringing together staff, visitors and residents alike to bond over what makes America great in hopes of capturing the feeling of unity by celebrating the American spirit.
At Hale Makua the week of May 14 - 20 is dedicated to celebrating and reflecting on our role and how we can better contribute to improving the lives of our residents. It is also a time to celebrate our hardworking employees who have helped shape Hale Makua Health Services and improve the well-being of our kupuna for the past 71 years.
Fun games and activities are planned throughout the week at both Hale Makua Kahului and Wailuku, from trivia and daily themed dress up contests to water balloon volleyball, photo booths and our highly anticipated annual May Day performance which closes out the week-long celebration each year, there's something for everyone to enjoy. It's been incredible to see everyone come together and join in the fun this past week! To see all the fun photos from this week's festivities, click here!
Mahalo to our Kahului and Wailuku Activities teams for making National Nursing Home Week exciting for all of us!