Celebrating Our Activity Professionals
Celebrating Our Activity Professionals
Posted January 22, 2020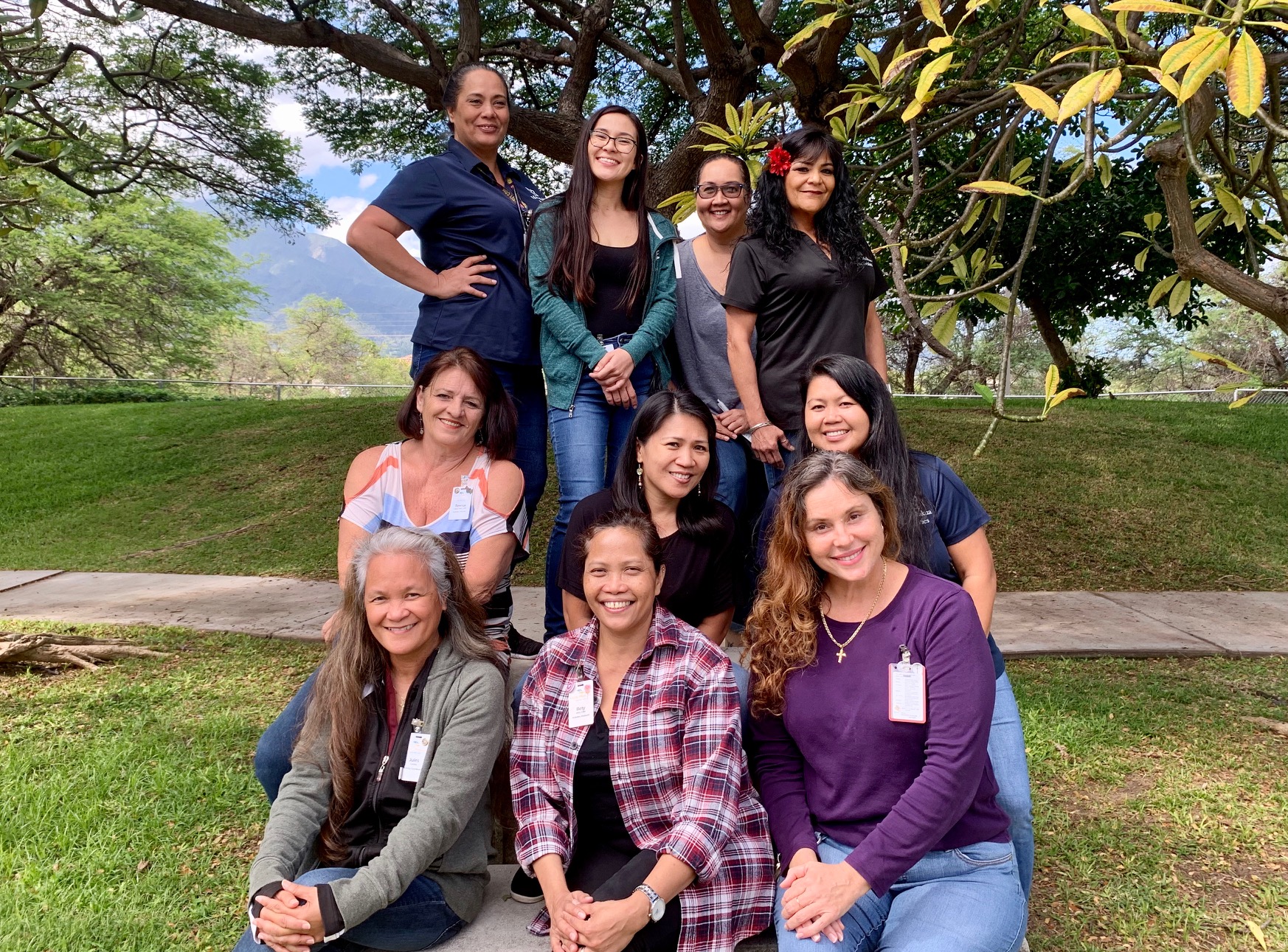 We are extraordinarily grateful for all of our Activity Professionals, who continuously inspire, engage and enrich the lives of our residents. They are a part of a vitally important profession that helps people live a life that is full of fun and meaningful activities. They provide a holistic and person-directed approach to caring for our elders, and are often considered the heart and spirit of Hale Makua Kahului (Activities team pictured above) and Hale Makua Wailuku.
This week we celebrate National Activity Professionals, and encourage you to take a minute to acknowledge the great work they do! Now as never before, attention is being directed toward the care of our elder and disabled citizens and greater attention also is being given to those who provide hands-on-care and caring.
Our Activities centers are the hub of social activities, and our Activity Professionals always create a fun, engaging environment for residents. From outings and crafts to manicures and exercise, to Bingo and everything in between, these Activity Professionals get to know residents and care for their well-being by learning what sparks joy for each of them.