Christmas Comes Early with a Gift from Maui Jim
Christmas Comes Early with a Gift from Maui Jim
Posted December 18, 2018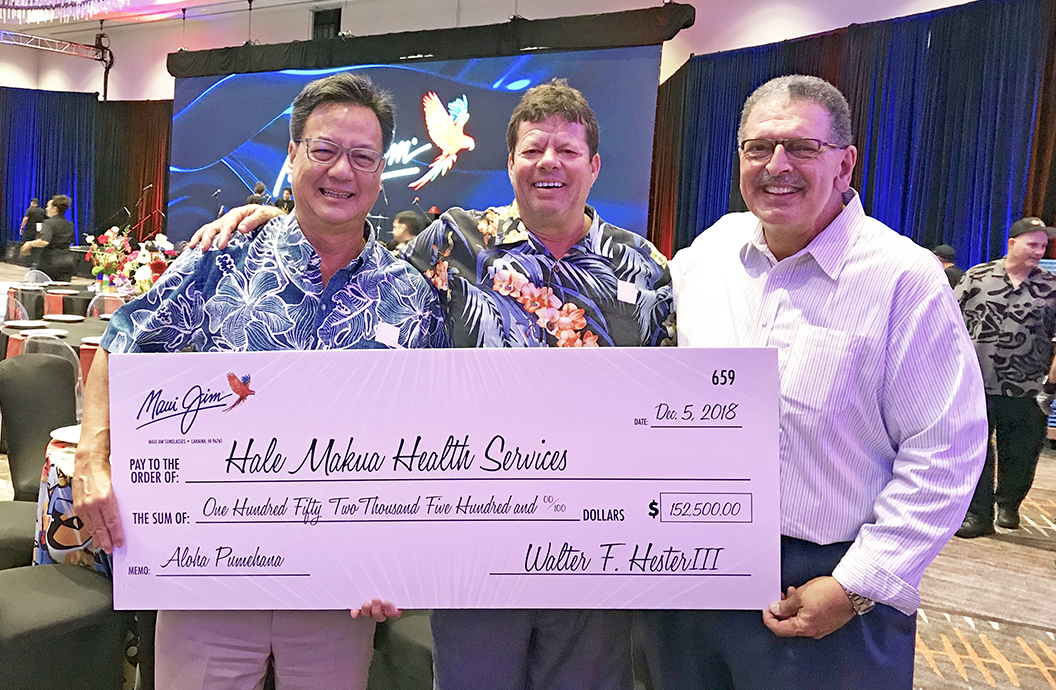 We were recently invited to attend the Maui Jim International Sales Meeting where CEO, Walter Hester III, presented Hale Makua Health Services with a check for $152,500. We are so fortunate to be continuously supported by Walter and the entire Maui Jim ohana. In addition to Hale Makua Health Services, Maui Jim bestows gifts to three other Maui charities. Walter embodies the true meaning of aloha in all that he does, not only for Maui Jim employees, but our Maui community as well.
For the past 17 years, Maui Jim and its owner Walter Hester III have been steadfast supporters of Hale Makua Health Services. The company's and Walter's contributions have been invaluable, with Walter serving on the Hale Makua Foundation Board of Trustees from 2004 —2006, Maui Jim's Operations Manager, Bill Haywood, volunteering his time on our Special Events Committee from 2006—2017, and donations totaling over $1.1 million.
Over the years, Maui Jim's generosity has helped the organization complete several capital projects including the completion of our 16-bed rehab wing in 2002 and the renovation of resident rooms at Hale Makua Wailuku in 2005.
In addition, from 2007—2010, Maui Jim helped Hale Makua continue its journey of culture change in its nursing homes, moving away from an institutional model of care to one that places decision making closer to residents by providing education for over 40% of employees to become trained as Certified Eden Associates.
Most recently, gifts have provided financial assistance to hundreds of frail elders who need around the clock nursing care and support, but cannot afford it.