Community Partner Makes Our Work Possible: Dorvin D. Leis Co.
Community Partner Makes Our Work Possible: Dorvin D. Leis Co.
Posted June 03, 2019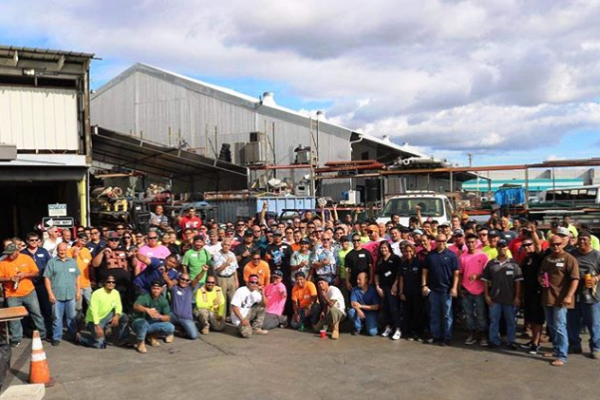 Dorvin D. Leis Co., Inc. has been part of our Maui community since 1967. As leaders in the Mechanical Contracting industry, the company is a full-service Mechanical Contractor self-performing the installation of plumbing, HVAC, sheet metal, fire protection / fire sprinkler and temperature controls / energy management systems across all types of construction projects.
In addition to their hard work throughout the state of Hawaii, the company's founder, Dorvin D. Leis, made it a part of their company's culture to give back to the community. Since 1995, Hale Makua has received over $17,000 from Dorvin D. Leis Co. The company has been continuous supporter of our mission, and our annual fundraiser, Kokua for Kupuna.
Recently, Betty Leis joined our Board of Directors and has also been a huge supporter of our organization. She understands firsthand how vital our services are for the Maui community, as she utilized our Rehab by Hale Makua program after a stroke in 2018. She has generously donated over $13,000 to our organization to help further our mission and provide care for those who cannot afford it.
Because of community partners like Dorvin D. Leis Co., Inc., we are able to continue providing healthcare and therapy services to our Maui community. We are so grateful for their commitment to Hale Makua Health Services and our kupuna.