Community Partners Who Make Our Work Possible: VIP Foodservice
Community Partners Who Make Our Work Possible: VIP Foodservice
Posted January 25, 2019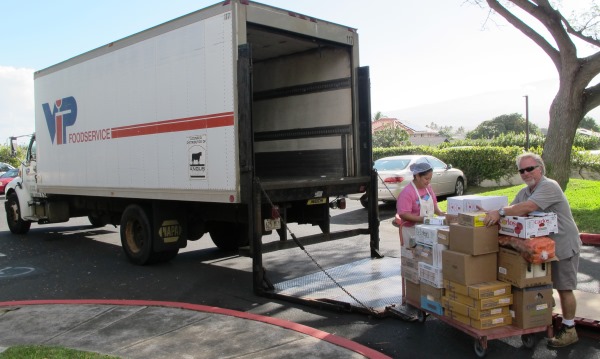 Valley Isle Produce opened their doors for business in 1950 offering fresh produce to local families on Maui, and now, nearly 70 years later, they're much more than just a place to find fresh produce. With VIP Foodservice expanding in 1986 and becoming a leader on the island for foodservice distribution for local businesses, and later opening Island Grocery Depot (formally known as Cash n' Carry) to serve the needs of local families too. The company continues to grow and so do their values and long standing relationships with the community. This family owned business does more for our community than provide quality products and ingredients, they've also played a vital role in supporting Hale Makua's mission and our kupuna since 1994.
A foundation was created in honor of Roy Okumura, the founder of VIP Foodservice, and his wife Lorraine in 2013. Since then, Hale Makua has received a generous donation from the Foundation for our Nutrition Services department. Since 2013, the Roy H. and Lorraine M. Okumura Foundation has graciously donated $97,000. The funds we have received from the foundation over the past six years have aided in the purchase of new equipment like a dishwasher, hydration stations for our neighborhoods, date code label makers and refrigerators.
In addition to the funding received from the Foundation, VIP Foodservice has supported our annual event, Kokua for Kupuna, and our participation in the Tournament of Champions. VIP's gifts have reached over $53,000 since 1994. We are so grateful for their continuous support of our organization and our kupuna.
Because of community partners like VIP Foodservice, our kupuna are receive over 1,000 hot meals daily, and get the care that they need and deserve regardless of their financial situation. To learn more about VIP Foodservice and Island Grocery Depot, please click here.