Contract in Place to Continue Serving Veterans
Contract in Place to Continue Serving Veterans
Posted April 02, 2018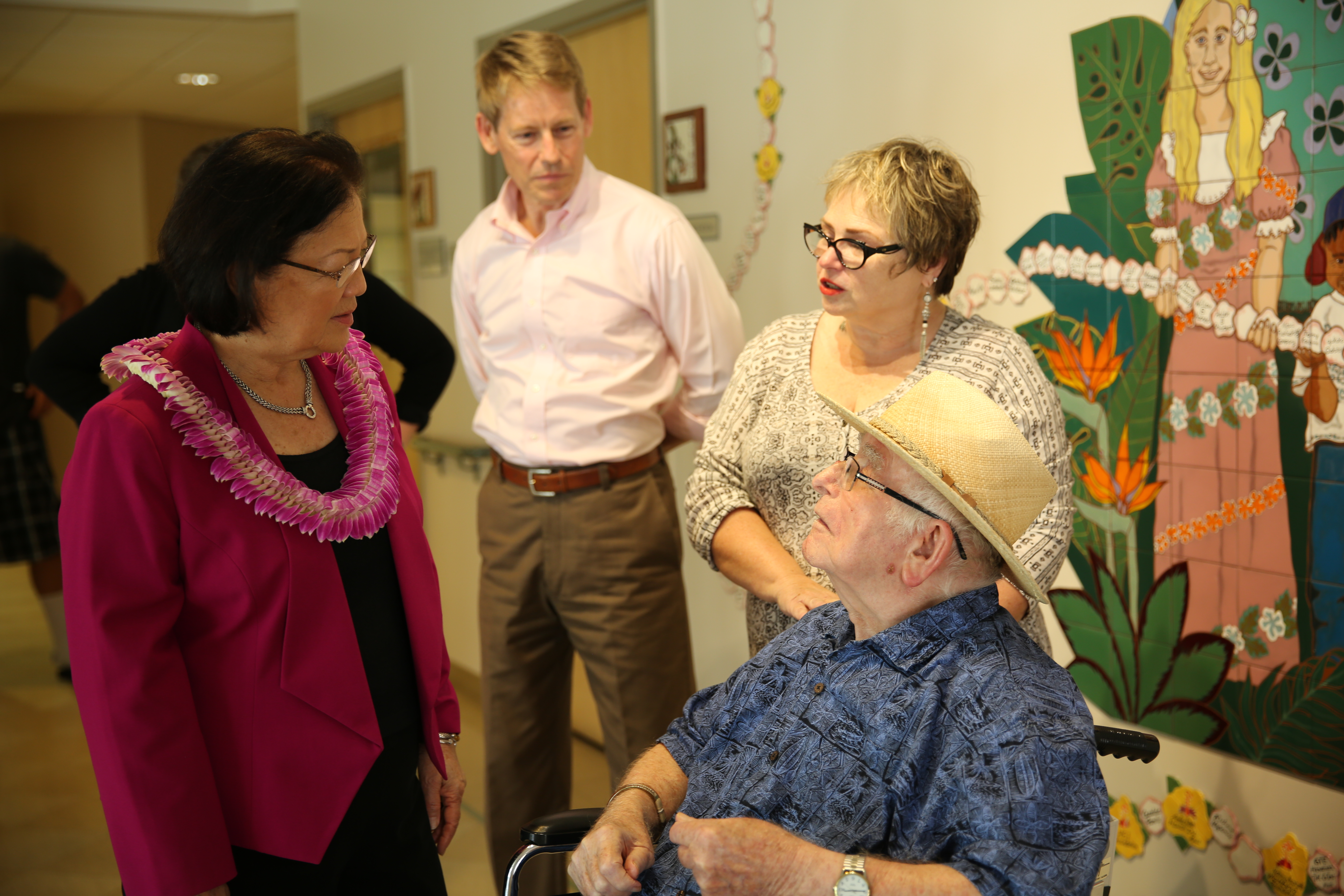 As of April 1, 2018, Hale Makua Health Services' nursing homes in Kahului and Wailuku are federally contracted to provide nursing home services to Veterans on Maui. Previously, Veterans received nursing home services at Hale Makua through a Provider Agreement with the Community Nursing Home Program that was mandated by Veterans Affairs (VA) Central Office to be discontinued by March 31, 2018. This would have left many Maui Veterans without access to long term care on Island.
One such veteran is Bill Wimberley who has resided on Maui since 1978, and at Hale Makua Kahului for the past five years. All four of his children live on Maui so it is crucial that he be in a nursing home close to them. Bill's daughter, Susan Wimberley, shares that "having Dad at a nursing home on Oahu was not an option. We're all so grateful that the VA was able to get a contract in place with Hale Makua so that Dad can continue receiving care here on Maui, where his family is."
"Facilities like Hale Makua who are committed to serving our veterans should be able to do so," Senator Mazie Hirono said. "Our veterans deserve access to health care services in their own communities, and I will continue to work to find solutions like the new agreement between Hale Makua and the VA."
"We are grateful for Senator Mazie Hirono's office and the VA for collaborating with Hale Makua on a solution to continue providing services to our veterans. I strongly believe that as an asset to Maui's community, Hale Makua has a duty to care for our Veterans. We are dedicated to doing whatever it takes to ensure that Veterans can receive nursing home care without having to travel to another island," says Wesley Lo, Chief Executive Officer, Hale Makua Health Services.
"VA Pacific Island Health Care System (VAPIHCS) is grateful for this partnership to provide our Maui Veterans enhanced long-term care they deserve." said Jennifer Gutowski, director, VAPIHCS.
More detailed information about eligibility for these nursing home and other extended care VA programs is available from the VA's Office of Geriatrics and Extended Care.