Eleanore Raves About Hale Makua's Adult Day Health Program
Eleanore Raves About Hale Makua's Adult Day Health Program
Posted April 05, 2023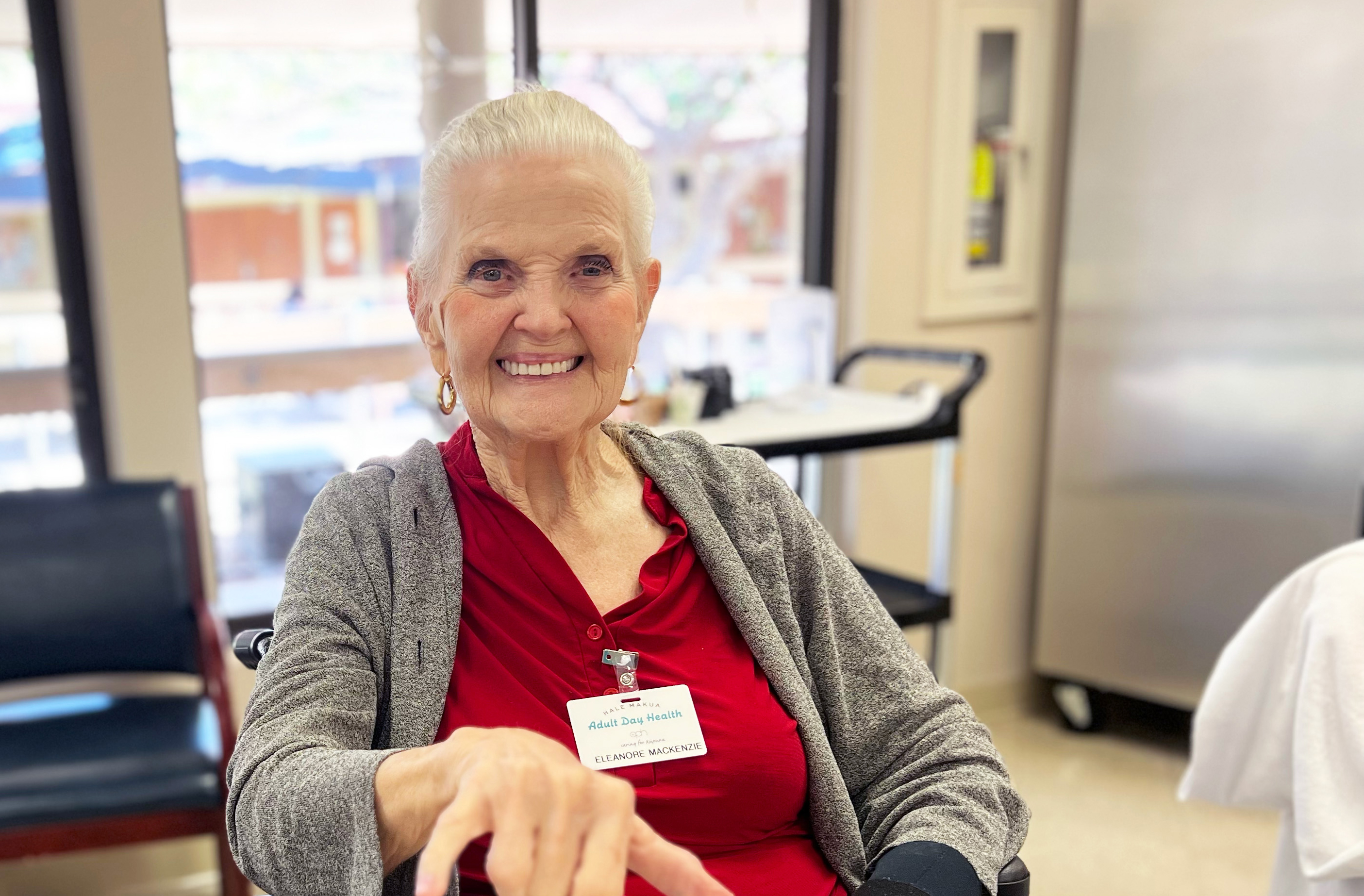 Eleanore MacKenzie has recently been coming to Hale Makua's Adult Day Health program, and has been so happy with her time here. She recently sent us a letter sharing her experience in the program, and here's what she had to say:
"The Activity Center at Hale Makua [Hale Makua Adult Day Health] is most important to us elderly patients at Hale Makua. It gives us social contacts, meals that are healthy for us, great activities which help us socially, physically, and emotionally. Also, help is always available for getting to rest rooms or other places we need to go.
Having uplifting activities and social contacts and using our mental abilities keep us all much more healthy! Thank you so much staff for everything you do to help all us patients with whatever need we have.
God bless the Activity Center and all the wonderful employees who help us every day. You all are such a blessing to all of us!"