Scholarship Provides Peace of Mind for Evelyn and Her Family
Scholarship Provides Peace of Mind for Evelyn and Her Family
Posted July 12, 2018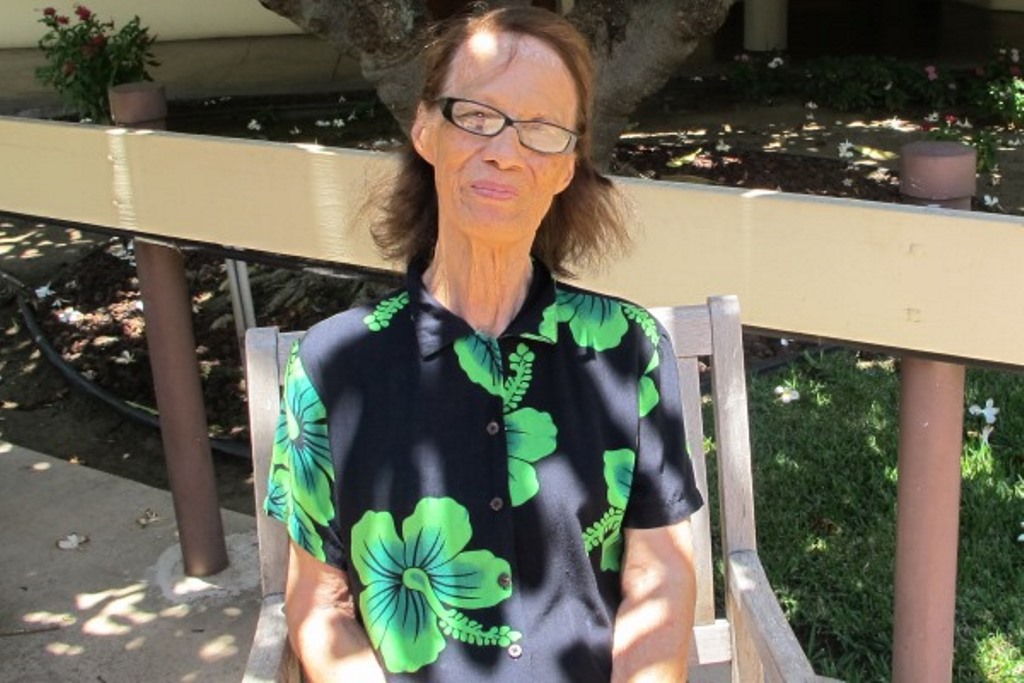 Evelyn's life changed immensely after losing her husband a few months ago. In fact, her entire family had to make adjustments while grieving their loss. Her family soon realized that Evelyn needed more attention and care as her Alzheimer's became more apparent and being home alone was no longer safe. One of Evelyn's daughters, Donlyn, took on a lot of the responsibility of caring for her mom in addition to caring her own large family. Donlyn felt overwhelmed with the added responsibility and desperately needed help.
That's when Donlyn helped Evelyn apply to our Adult Day Health program. Evelyn, like many people, does not qualify for Medicaid and can't afford to pay for private care five days a week. Fortunately, Hale Makua received a three year grant from the Hawaii Community Foundation Persons in Need (PIN) for Elderly Services Program, which support programs that help kupuna remain in the community and their caregivers lead balanced lives. This grant allows Hale Makua to provide scholarships to qualifying Day Health clients and covers the fee for additional days, which in Evelyn's case is two days.
Hale Makua was awarded the PIN grant in 2016 and continues through 2018. In that time, 17 clients were able to attend more days of our Adult Day Health program. A large focus of the PIN Program is supporting our client's caregivers because their well-being is just as important to the person receiving care. Our Day Health staff regularly checks in with family caregivers to make sure they are getting enough support and receive education to properly care for their loved one at home while caring for themselves.
Since attending Adult Day Health, Donlyn has peace of mind knowing that her mom is safe and cared for and she has seen a positive change in Evelyn. "I am able to care for myself and my family. I am so thankful that mom gets to socialize, exercise regularly and she was excited to win a bingo game last week. She is much happier."
Adult Day Health by Hale Makua is licensed by the Hawaii Department of Health. Our goal is to maintain or restore our clients' ability to remain at home.