FREE Nurse Aide Training at Hale Makua
FREE Nurse Aide Training at Hale Makua
Posted May 15, 2017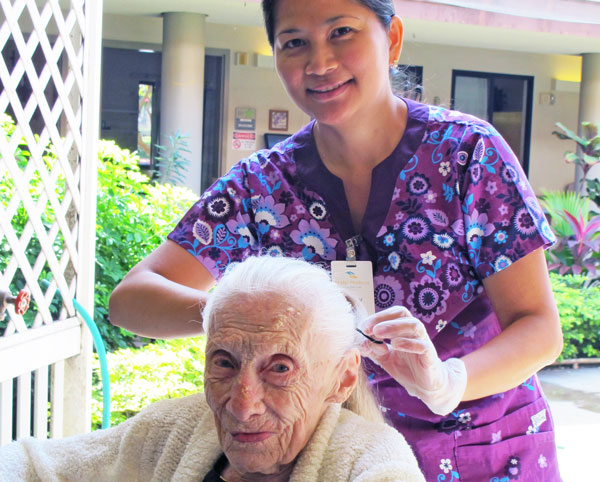 We are excited to announce the launch of our Nurse Aide Training Program, which offers individuals the opportunity to become trained as a Nurse Aide and preparation to take the Certified Nurse Aide (CNA) test at no cost. The Nurse Aide course consists of four weeks of classes including 100 hours of course work, labs and clinicals, as required by the State of Hawaii. At the end of the course, students will be able to work as a nurse aide.
This course is offered at no cost with a one year employment commitment to Hale Makua Health Services upon completion. Individuals interested in the course with no employment obligation are able to for a fee of $1,100 which covers course fees and books.
Classes will be held starting July 7th and run through July 31st, meeting every Friday through Monday at our Hale Makua Wailuku campus. All classes are mandatory in order to receive your certificate. Before students begin, they must apply for a Nurse Aide position at Hale Makua, and be offered conditional employment with the organization. A 2-step TB screening and a criminal background check is also required.
For more information about this exciting opportunity to start a career in the healthcare field, or to fill out an application, please call our Human Resources Office at 871-9263 or our careers page.