Generous Donors Invite You to Join Them in Giving
Generous Donors Invite You to Join Them in Giving
Posted November 13, 2017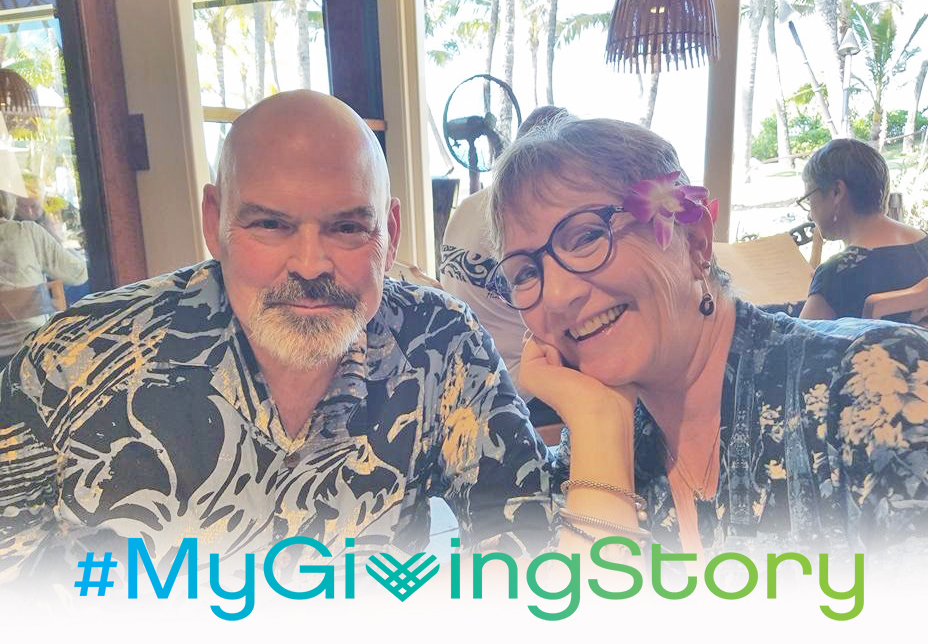 Ed Romson's drive to stay connected with Hale Makua didn't just happen overnight, it happened over a lifetime. His mother, Dorothy began her career at Hale Makua as a Dietitian in the early 1960's and worked her way over the next 20 years to become the Director of Nursing. After 40 years of service at Hale Makua, she eventually retired, but never stopped giving back to the organization. Dorothy dedicated another 20 years to volunteering as a member of the Hale Makua Auxiliary.
Shortly after giving up her volunteer responsibilities, Dorothy made our Care Home her new home, where she lived until she needed the around the clock care and support of our nursing home. Dorothy passed away in 2015, but her son Ed's passion to continue her legacy means only one thing, her passion for Hale Makua continues on.
Ed became a Board Director in 2016, when he says he "jumped at the opportunity to carry on my mother's legacy with this organization." Now a year later, he had an opportunity to do something absolutely amazing in honor of his mom. After their family home in Kihei sold, Ed said the only logical thing for him to do was to give back to the organization that has given so much to him and his family. Ed and his wife Delayne recently donated $10,000 to Hale Makua, and in the spirit of giving are asking for their fellow community members to consider giving too this holiday season.
Giving Tuesday, takes place on November 28th, the Tuesday after Thanksgiving, and is the perfect opportunity to show your support for your favorite charity by making a donation. If you'd like to give our kupuna the opportunity to continue engaging in life while receiving care in our our homes, you can make a donation here.
Since 2012, Giving Tuesday has encouraged individuals nationwide to support local charities that they're passionate about. The day falls after the highly recognized Black Friday, Shop Small Saturday, and Cyber Monday and offers supporters a chance to give back to the organizations they love during the holidays while encouraging others to do the same through social media. The idea is simple but the impact is gigantic.
This Giving Tuesday, we're asking that you consider joining Ed and Delayne in supporting Hale Makua by making a donation on Tuesday, November 28th. Then take a selfie, either by yourself or with your friends, family or co-workers and post to social media using hashtags #halemakua #unselfie #givingtuesday, with a caption about why you give. Your tax deductible gift will provide care to many of Maui's frail elderly and disabled who can't afford the care they need and deserve. You can help Maui's kupuna by making a gift here.