Gifts 4 Kūpuna
Posted November 30, 2021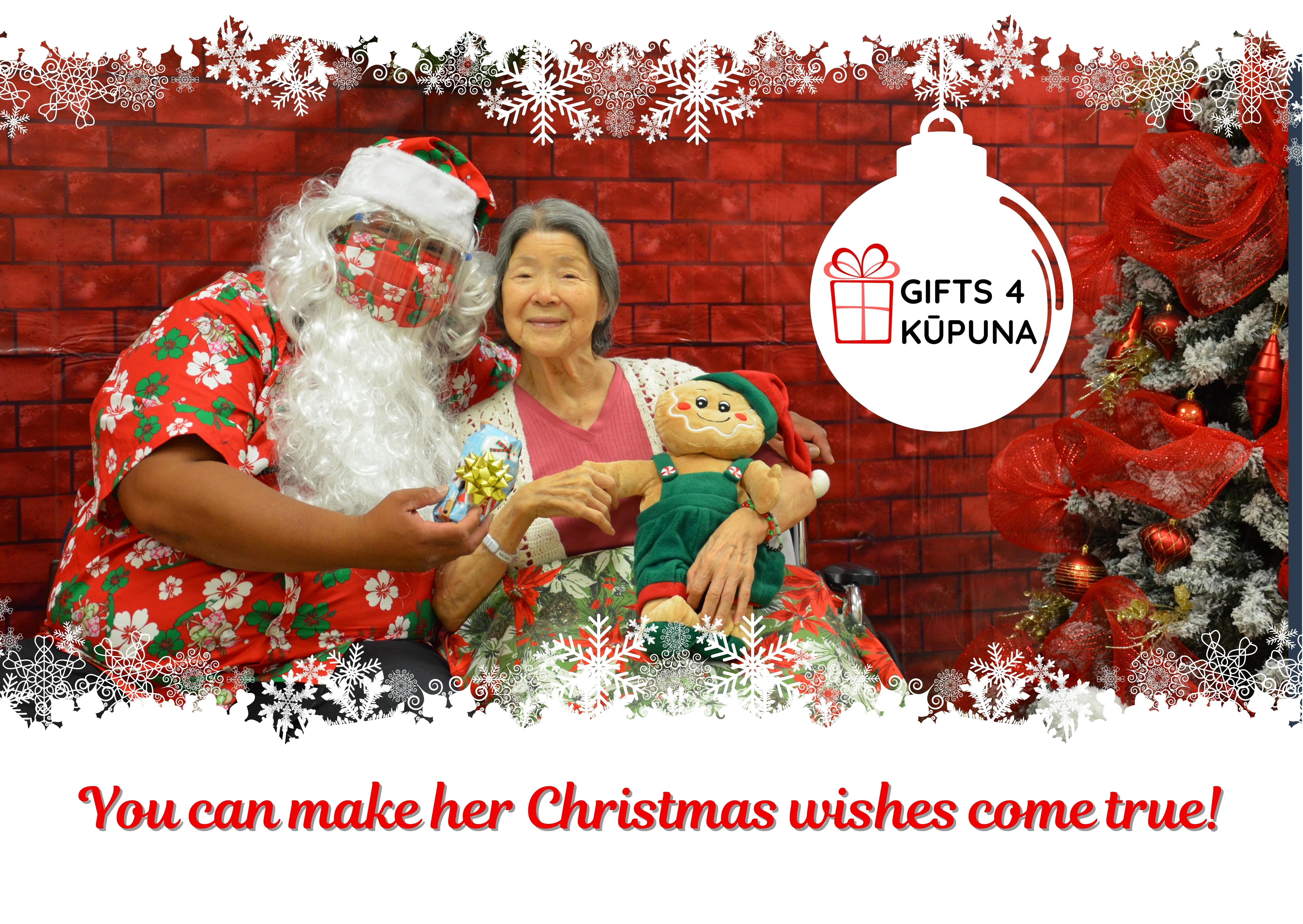 Today is #GivingTuesday, a global generosity movement unleashing the power of people and organizations to transform their communities and the world. With Christmas coming up fast, we are once again calling on all the Christmas elves in our community to help us make our residents' holidays merry and bright through donations for our Gifts 4 Kūpuna campaign. We are accepting donations of unopened, unwrapped items from our resident's Christmas wish list and/or monetary donations through our Gifts 4 Kupuna page at https://www.halemakua.org/gifts4kupuna where funds raised will go toward purchasing Christmas gifts for our residents.
Though we've finally reopened our doors to visitations just in time for the holidays, not all of our residents have family or friends available to visit them. You can help make their holidays special by making a donation to Gifts 4 Kūpuna so we can ensure all of our residents receives a gift this Christmas. Santa is on board to help hand out presents to residents in December.
So give a gift of kindess and put a smile on a resident's face. To view our Kūpuna Christmas Wish List or to make a monetary donation, click here. And help spread the word by sharing our posts on Facebook and Instagram!
Our residents made a music video of their Christmas Wish list! Watch it below: