Hale Makua Coordinates a Successful Community Outreach Fair
Hale Makua Coordinates a Successful Community Outreach Fair
Posted November 16, 2022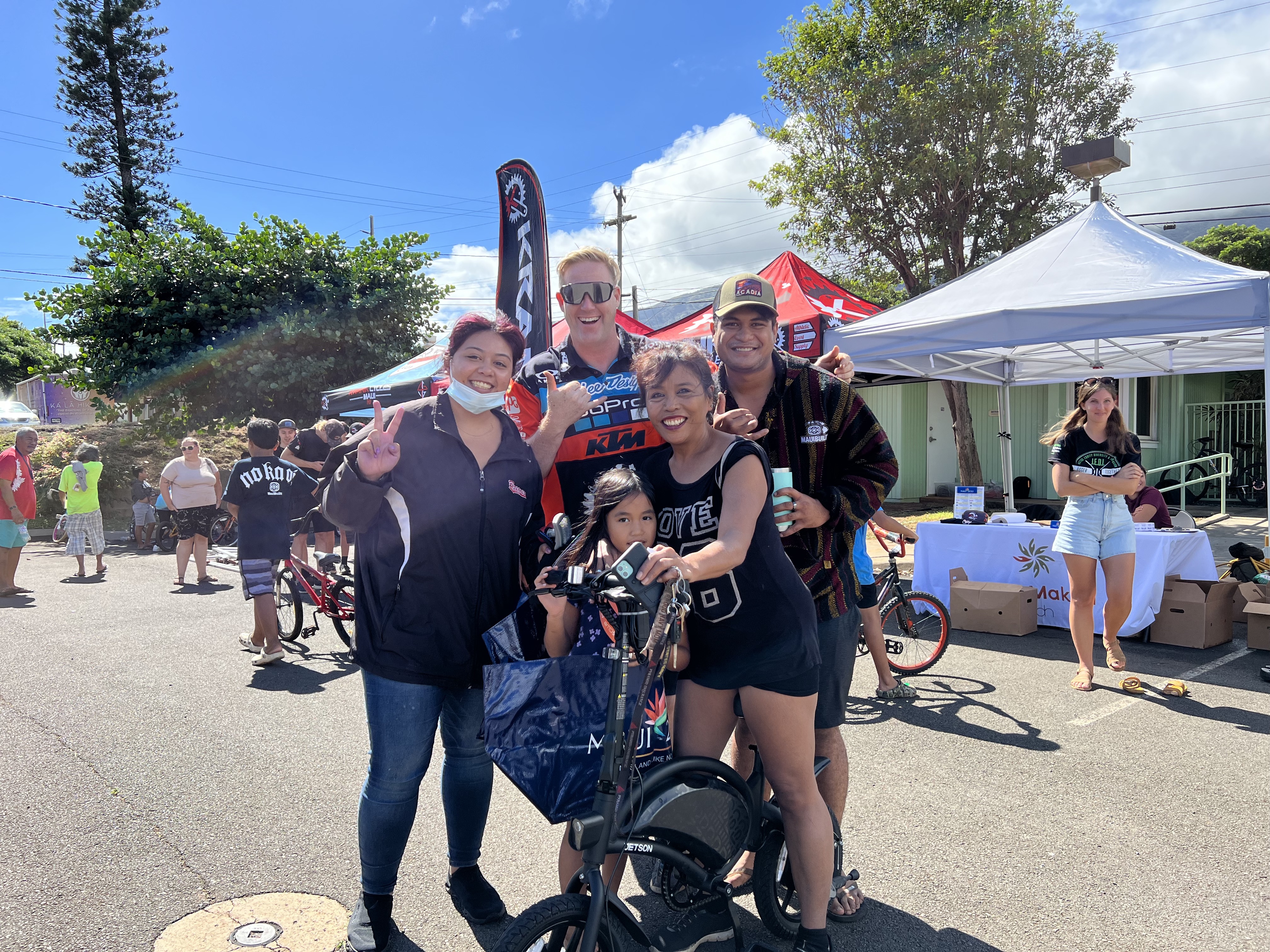 Hale Makua recently organized a Community Outreach Fair for the families at Hale Makana O Waiale. A handful of community partners came out to the event, including Krank Cycles Maui who provided free bike repairs, gave away 50 bikes to children of all ages, and even held a raffle drawing for an electric bike.
Thanks to a grant from Maui United Way, Hale Makua was able to distribute $2,000 worth of Foodland Gift cards to families at the event. Big Brothers Big Sisters provided the space for the event and gave out goodies, Common Ground Collective donated 250 lbs of produce, Project Vision Hawaii gave out free reading glasses, Malama I Ke Ola Health Center conducted free health screening, IMUA Family Services provided assistance with the Med-QUEST/ Medicaid application process, and other community organizations (Goodwill Hawaii, Maui Food Bank, Maui Humane Society, and UHMC Dental Hygiene) provided info on their resources and services.
At the end of the day, the community partners provided services to about 116 adults and children. Thanks to everyone who came out to support this event, we were able to provide resources to help families in need live healthier and happier lives.