Hale Makua Director of Nutrition Services Makes 40 Years of Service
Hale Makua Director of Nutrition Services Makes 40 Years of Service
Posted March 15, 2023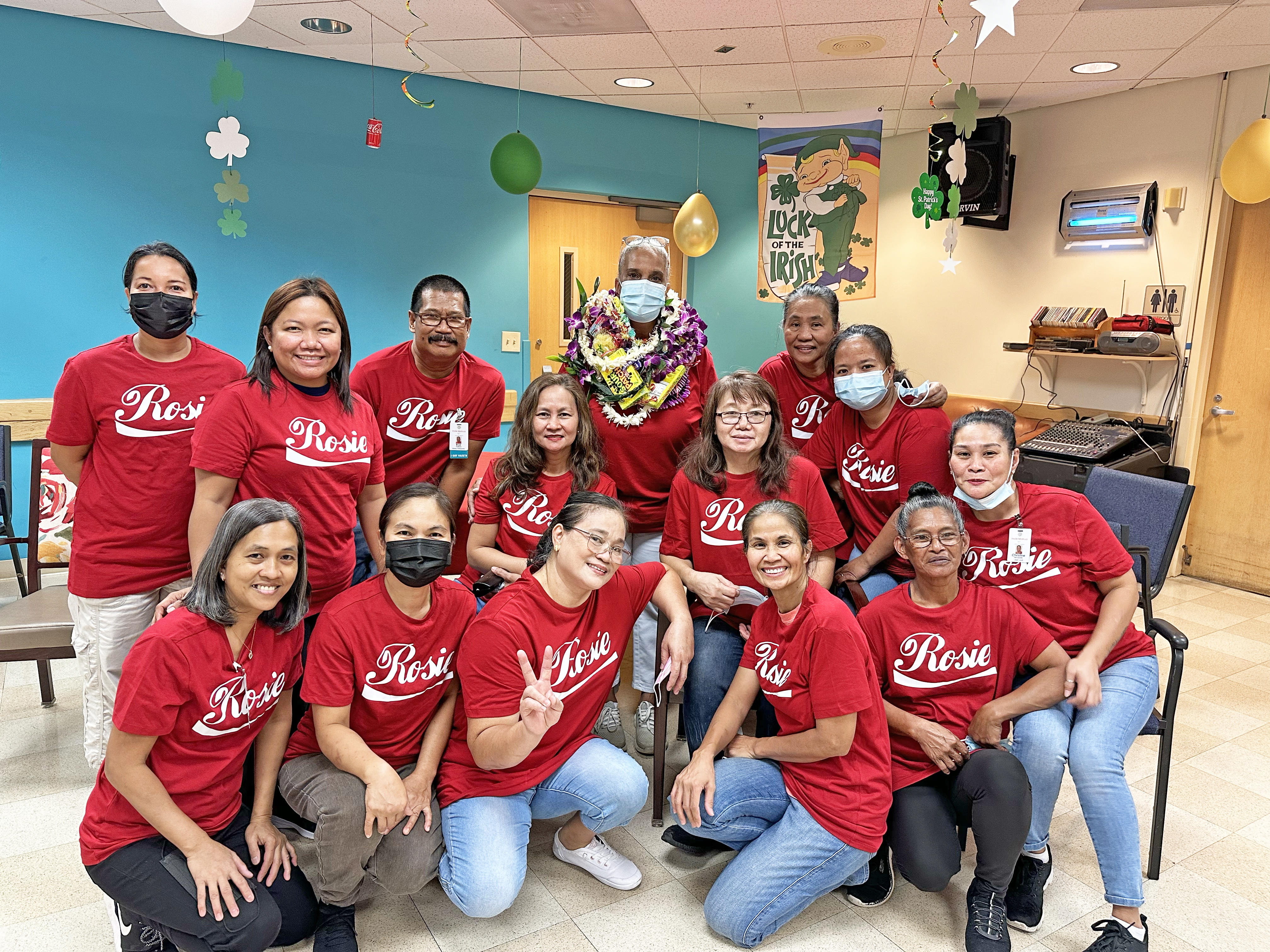 Congratulations to Rosie Kahiamoe on making 40 years of service last week! Rosie started her journey with Hale Makua as a volunteer when she was only 13 years old. In 1983, she officially began her career as a kitchen helper. She transitioned to the Activities department at Wailuku, and eventually returned to her passion for food service in 2005. In 2007 Rosie was promoted to Nutrition Services Director, the role she proudly serves to this day.
Kahului Administrator, Teana Kahoʻohanohano says, "I have never met anyone with as much dedication and passion as Rosie. She is here before the roosters crow in the morning and leaves after the sun sets. She makes sure her staff are cared for and will never ask them to do something that she cannot do herself. She is the definition of team player and will always give her entire heart for her residents. What an honor it is to serve next to the true Heartbeat of Hale Makua!"
To see how we celebrated Rosie's 40 Years of Service (with a bonus photo of her volunteering at age 13), visit our Facebook or Instagram page.