Hale Makua Food Service Summer Internship
Hale Makua Food Service Summer Internship
Posted May 31, 2023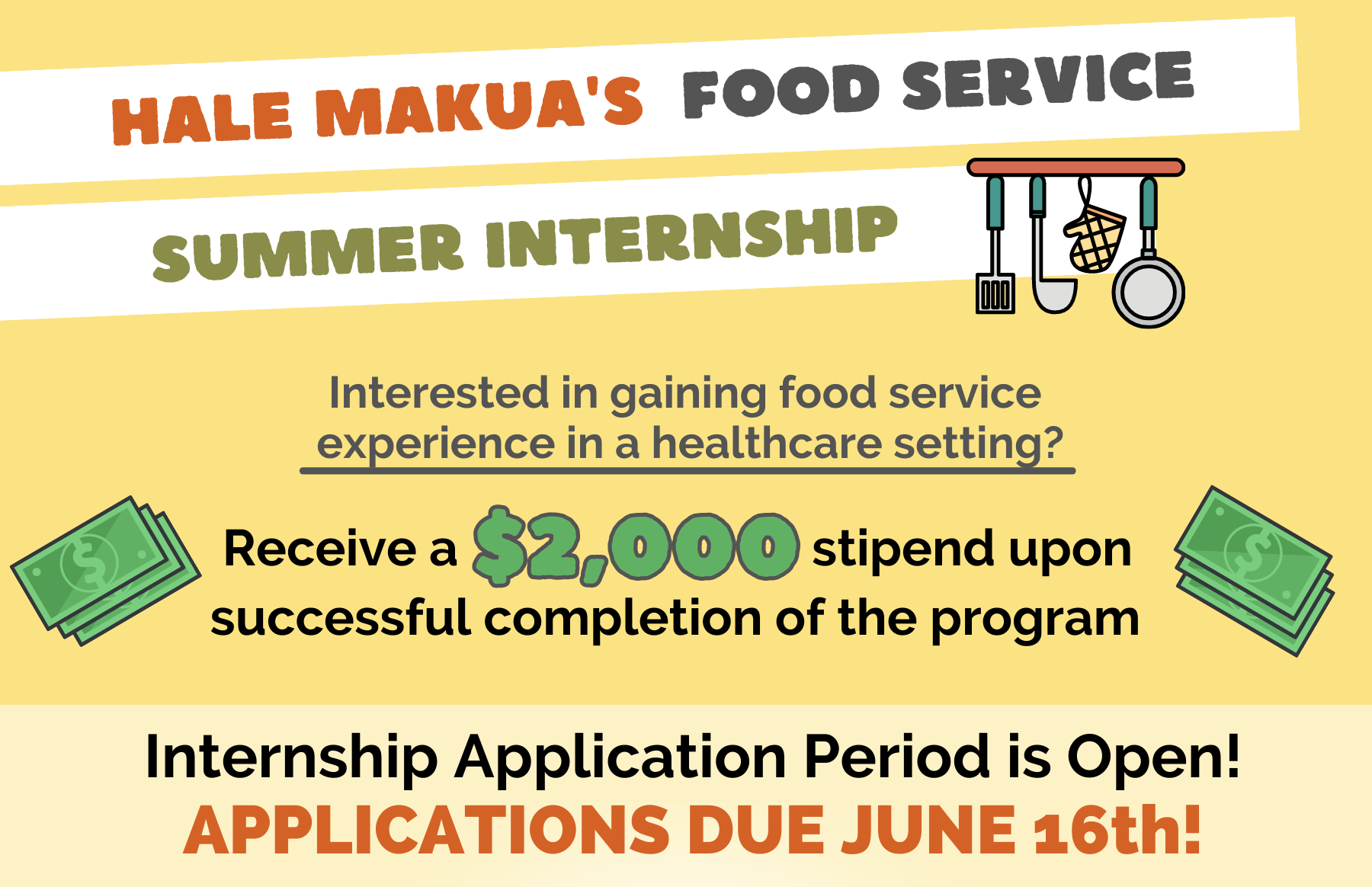 Hale Makua's Food Service Summer Internship is open for applications until June 16, 2023! Interns gain food service experience in a healthcare setting, and will receive a $2,000 stipend upon successful completion of the internship program.
This internship opportunity will run for six to eight weeks during the summer from June to July 2023. Interns are required to provide 130 hours over the duration of the internship program and are required to participate in meal preparation with the food service team as well as other expert-led trainings.
To be eligible, you must be a Maui County high school student (entering grades 11th - 12th) in the Culinary CTE Pathway OR current student enrolled in UH Maui College's Culinary Arts Program.
For more information or to apply, go to: bit.ly/foodserviceintern.