Hale Makua Holds Socially Distanced Wedding for Resident and His Bride
Hale Makua Holds Socially Distanced Wedding for Resident and His Bride
Posted June 01, 2021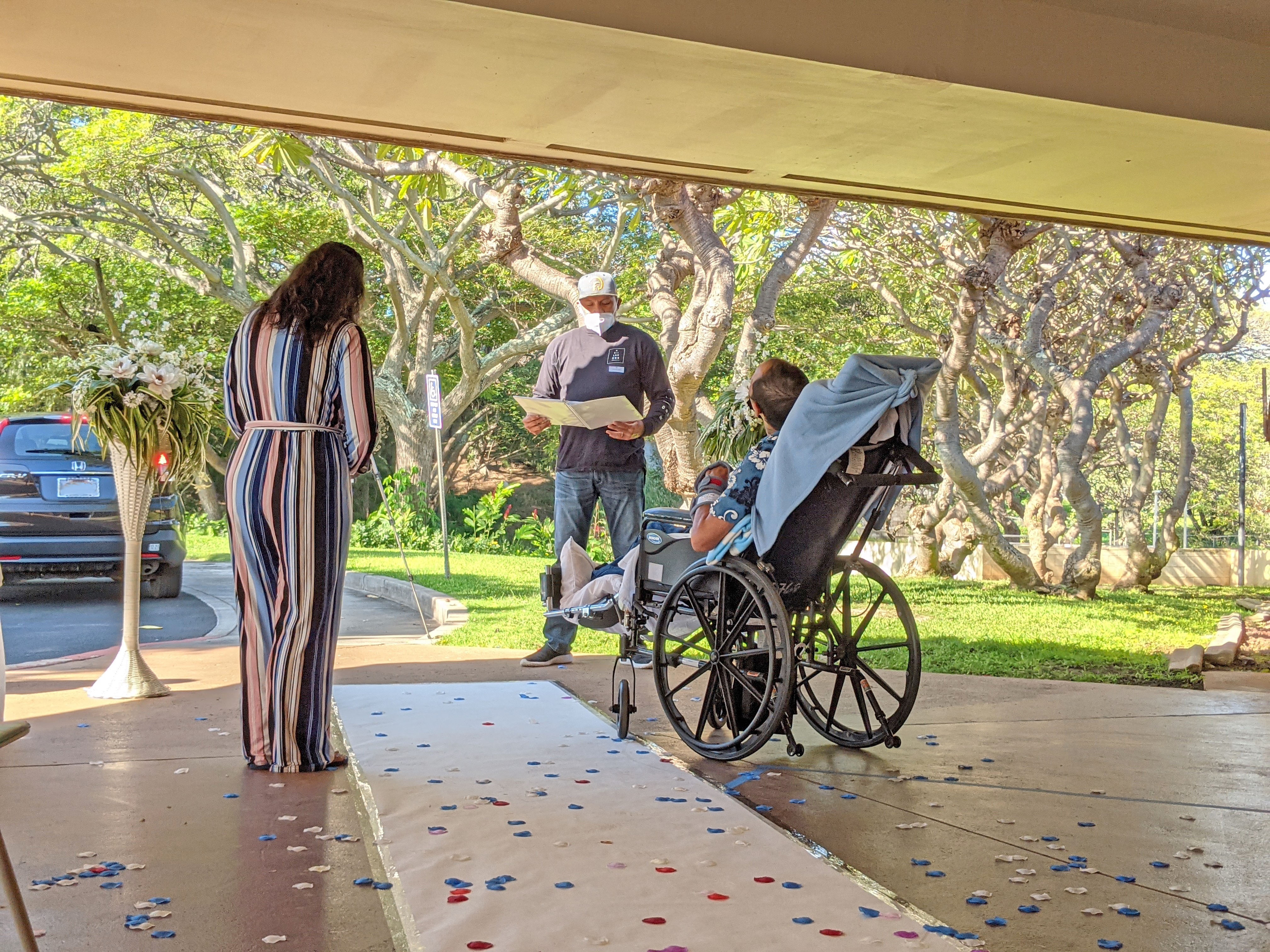 When Emily Morales was 12 years old, she remembers telling her brother that she would one day marry her love, Kevin Cadorna. "Yeah, yeah," Emily recalls her brother saying sarcastically. With Kevin and Emily being so young at the time, none of their family believed it would actually happen. Decades later Emily and Kevin would prove them all wrong when they tied the knot at Hale Makua back in March.
The couple had known each other since they were little kids, and first began dating when Emily was 12 years old and Kevin was 14. Though the relationship had initially only lasted a few years, as fate would have it, they would cross paths once again. Seven years ago they bumped into each other at a grocery store, sparks flew, and they have been back together ever since.
Last fall during the pandemic, Kevin was admitted to Hale Makua to receive care. Though they found themselves physically apart, they never missed a day talking to each other on the phone. They finally decided it was time to move forward with their wedding plans, and with the help of the staff at Hale Makua, their in-person visit was converted into a sweet and simple wedding ceremony.