Hale Makua Kahului Barrio Fiesta
Hale Makua Kahului Barrio Fiesta
Posted September 27, 2022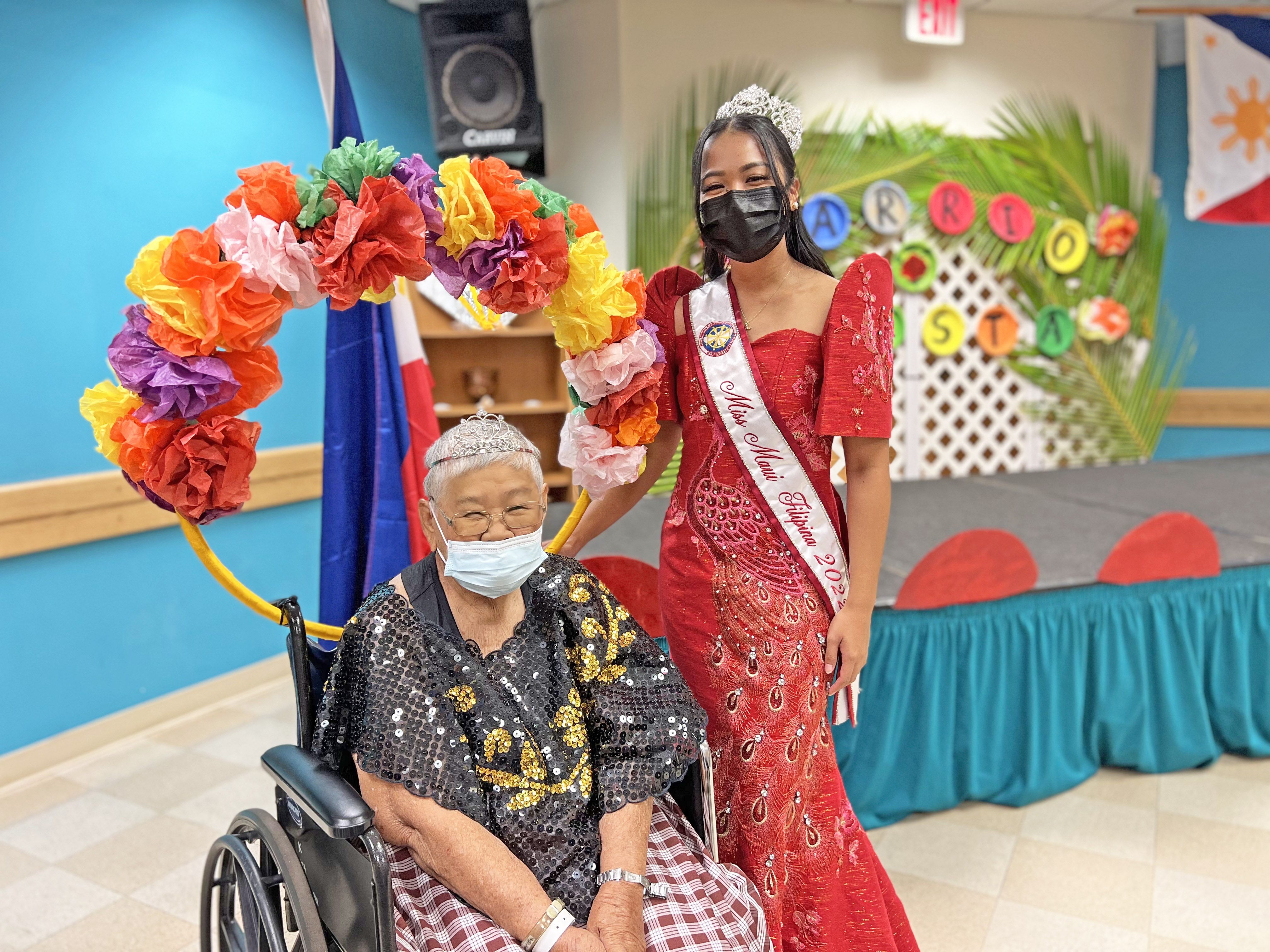 We had our Barrio Fiesta in Kahului at the end of last month. One of our residents, Leonida Garaganza, was crowned Barrio Fiesta Queen. Queen Leo even sang one of her favorite Filipino songs, "Manag Biday" which is a song about a special courtship of a young maiden by that name.
The special guest of honor was Miss Maui Filipina, Lenell Alvarez, who came to perform and showcase her beautiful red terno dress! The audience "ooohh"ed and "ahhh"ed when she came down the walkway with her gorgeous dress. Lenell also sang "Mama Mia" for the audience, and they had fun clapping and singing along.
Other performances were done by our talented Hale Makua staff including dances by the Housekeepers and Activities department. The residents seemed really entertained by the different outfits and performances. For many, the fiesta bought a sense of nostalgia as it was a sweet reminder of their life back in the Philippines.
Mahalo to Ms. Maui Filipina, Activities staff, and the Housekeepers for entertaining our kūpuna!