Hale Makua Request For Proposal: Design Services
Hale Makua Request For Proposal: Design Services
Posted June 22, 2023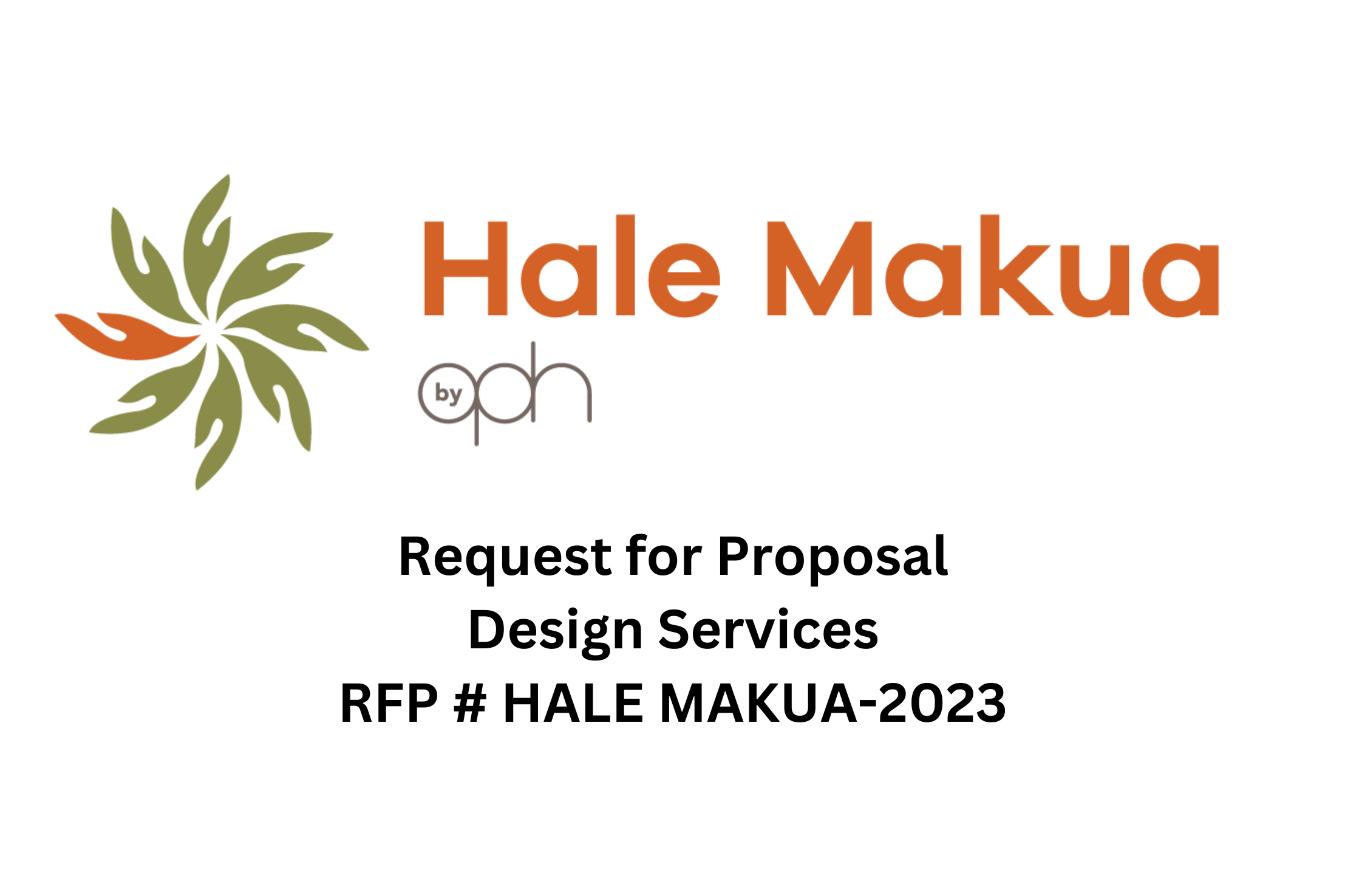 Click here to view Hale Makua's Request for Proposal for Design Services
The Hale Makua Health Services ("HM") is requesting a proposal ("Proposal") from firms ("Respondents") interested in providing design services ("Design Services") as described in the scope of services attached hereto as Exhibit A ("Project"). The intent for this engagement includes selection, commitment, and negotiations with Respondent to enter into a contract using AIA Document B101 -2017 Standard Form of Agreement Between Owner and Architect. This shall also include AIA Document A202 – 2017 General Conditions of the Contract for Construction.
Since 1946, Hale Makua Health Services has provided healthcare programs filled with compassion, dignity, and respect to meet the ever-changing needs of Maui's community.
Hale Makua is devoted to helping Maui's Elders live their best lives. Hale Makua believes in helping Maui's frail elderly and disabled individuals live vibrant, fulfilling lives in its homes and within the community. Hale Makua offers compassionate, personalized health services that encourage both independence and well-being.
Hale Makua Health Services seeks the services of qualified firms to provide concept design services for both expansion and consolidation of various operations at Hale Makua Health Services. These services are anticipated to be immediately required.