Hale Makua's Singing Housekeeper
Hale Makua's Singing Housekeeper
Posted January 04, 2021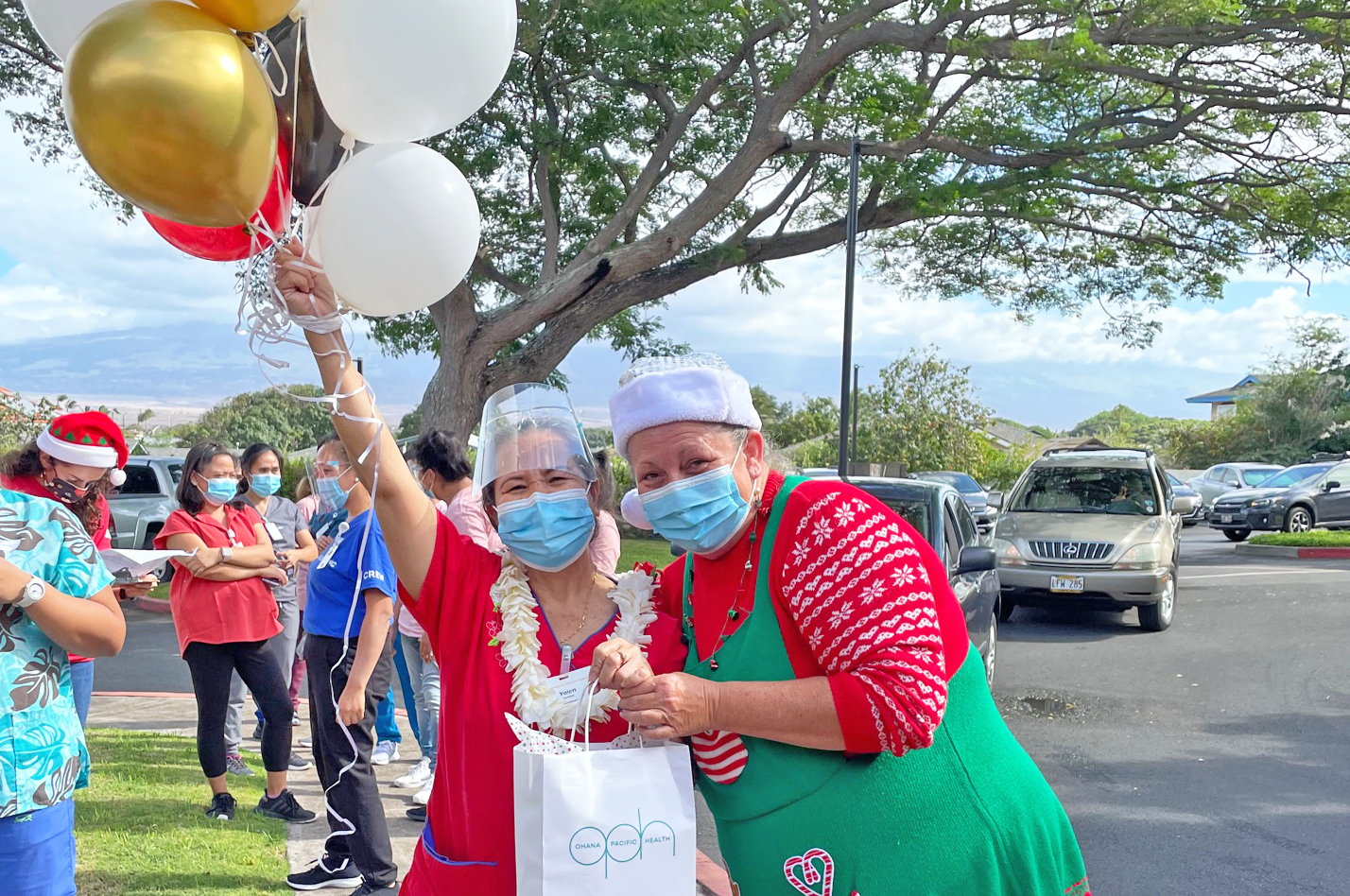 If you've ever walked by Hale Makua's North Neighborhood, chances are you may have heard the angelic sounds of one of our housekeepers, Yolen Gumboc (pictured holding the balloons). Yolen has worked for Hale Makua for 17 years, and is well known around Kahului campus as the "Singing Housekeeper" who brings joy to our residents and employees where ever she goes.
"Her singing is something that everyone looks forward to, even our residents," says Kahio Poepoe, Head CNA on North Neighborhood. "And they notice when she's not working because they'll ask 'where is the cleaning lady that sings?'"
It is clear that Yolen loves her job and takes pride in her work because she can be found happily humming a tune even while working up a sweat mopping floors or taking out the trash. Most importantly, Yolen has built strong connections with the residents, and says she talks and sings to them in order to make them feel at home.
Yolen was recently recognized for her inspirational and outstanding service at Hale Makua on a video produced by Ohana Pacific Health (watch it here). We are so proud to have her on our team!