Hale Makua Upgrades Electronic Medical Records System
Hale Makua Upgrades Electronic Medical Records System
Posted March 15, 2021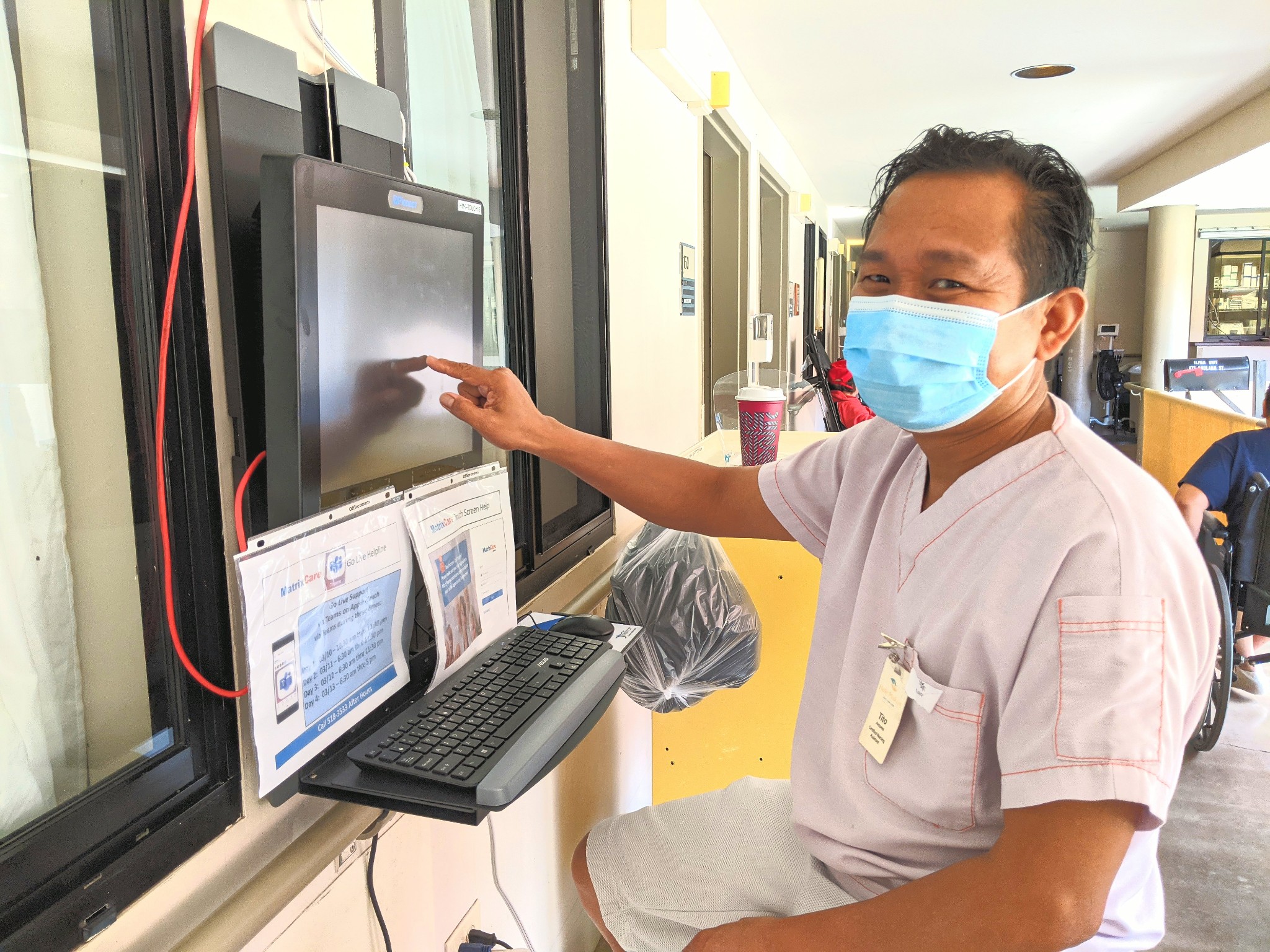 Pictured here is Hale Makua Certified Nursing Assistant, Tito Antonio, adding notes to a resident's chart on the new MatrixCare electronic medical record (EMR) system. Kahului campus was the first to make the switch last week, and Wailuku campus will be switching over next month. The new EMR system will allow for long-term improvements in timeliness and efficiency through better accessibility for providers, and reduces the need for additional paperwork and faxing of orders.
The transition to MatrixCare required a lot of preparation which included many hours of back loading information onto the new system and employee training. Though challenges inevitably arose during the switch, staff were able to work through challenges thanks to the facility-wide support and the intradisciplinary team.
Hale Makua first made the change from paper charting to electronic medical records back in 2014, and for the last few years had been looking to upgrade to an improved system.
One of the reasons we are able to make necessary improvements within our facilities is because of the support from donors like you. If you would like to continue to support Hale Makua, please consider making a donation today.