Health Screening Hale Built Thanks to A&B Donation
Health Screening Hale Built Thanks to A&B Donation
Posted July 10, 2020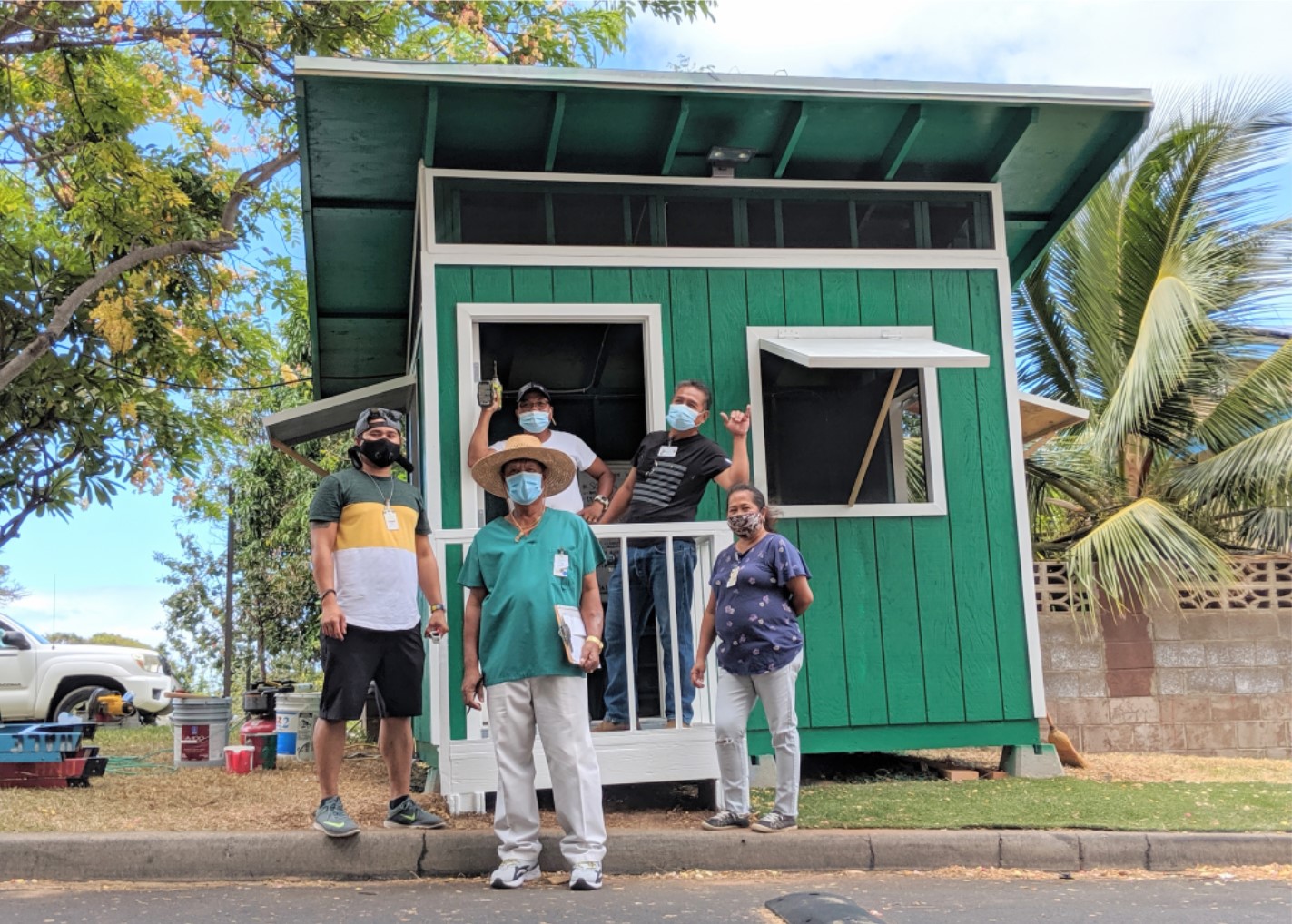 Since early March, employees have been screened for COVID-19 symptoms and receive temperature checks prior to entry into the facility. Thanks to a generous $3,000 donation received from Alexander & Baldwin, Kahului's health screening station was upgraded from a plastic tarp tent to a beautifully constructed wooden hut which has been dubbed "Da Hale".
Our skilled Maintenance team built the structure, adding electrical wiring, lighting, windows and screens, a door, and a front step with a safety railing to prevent any trips and falls into the road. Not only does the Da Hale look more official and is more aesthetically pleasing, but it provides screeners shelter from the heat, rain, and wind. Staff doing the screenings say it feels a lot cooler inside, and they no longer have to worry about their materials getting blown away. Da Hale also gives an added sense of security for those working the screening area during early morning or late night hours.
Thank you A&B for helping to keep our staff safe and sheltered!