Helping the Lives of Families
Helping the Lives of Families
Posted September 21, 2017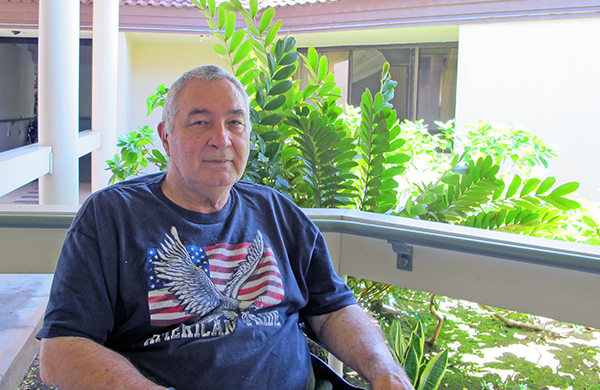 After having three joints fused in his leg, Arza Brown of Lahaina recently underwent physical and occupational therapy at Rehab by Hale Makua. Originally Arza was sent home after his surgery on Oahu, but after a near fall, nurses and therapists quickly realized that he needed more intensive therapy and assistance getting back on his feet. While Arza says Hale Makua was definitely not on his "bucket list", he was pleasantly surprised with the care and exceptional service from the staff. Arza shares, "my stay here has been a really good experience, the employees are helpful and they treat you like a grandparent, like their own grandparent."
When Arza was admitted to Rehab by Hale Makua he wasn't able to walk, stand or move from a bed to a chair. Just two and a half weeks later, he is now able to do all of those things, and go up and down stairs.
Arza said that the therapy he's received from our rehab team was better than he could have expected. "They're pleasant, knowledgeable and intuitive. They've taught me things that I didn't even think I needed to know." Although he is still on his road to a full recovery, he credits the progress that he's made to his therapists. "My wife was at Hale Makua last year for a little while, and she honestly wouldn't be where she is today without the incredible therapists and the work they did with her, so it's not just my life that they've helped change, it's our families."
For more information about Rehab by Hale Makua, please call (808) 877-7840 or click here.