Home Health Launches EMR
Posted October 05, 2015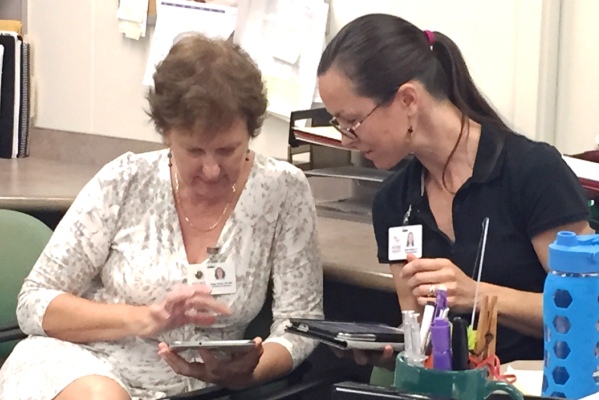 Hale Makua Health Services has been engaged in a global effort to improve efficiencies and quality of care. As part of this effort, home health was asked to evaluate current paper based processes to determine whether an electronic system could offer improvement. Initial analysis was favorable and Home Health selected Kinnser Agency Manager as the clinician friendly, web based software to help meet these goals.
Home Health began EMR implementation on August 17, 2015 and will have transitioned all visits from paper to electronic by October 17, 2015. All Home Health nurses, therapists, and aides now carry mobile tablets to document visits at the point of care.
So what does clinician friendly, web-based software mean? Web-based means that Hale Makua's IT department does not have to install or maintain software, back up data, or maintain an expensive server. It also means that clinicians have access to patient information right at their fingertips, even when they are in the patient's home. This means more time with patients and less time tracking down information or following up on documentation needs. The built-in HIPPA compliant K-mail messaging feature allows clinicians to easily document communication and coordination of care. Updates in patient status are available to all members of the clinical team in real time. Kinnser also helps to reduce repetitive data entry by integrating assessment forms directly into the OASIS assessment tool and cross walking the information to the plan of care. And home health clinicians like not having to come to the office to drop off paperwork!
Kinnser is also helping Home Health to bill more efficiently. Medicare eligibility and PECOS checks are automated. Billers have a simple interface that instantly shows the status of all task required for billing and claims can now be submitted electronically. We are still testing this part of the system but have had good experiences so far.
As with any new project there is a learning curve, and implementation has not been without challenges, but we think the pay-offs are worth the investment. We will be building out additional features over the next few months and feel our future with Kinnser looks bright.