HR Professionals Week and HR Staff Member Celebrates a Big Milestone
HR Professionals Week and HR Staff Member Celebrates a Big Milestone
Posted November 15, 2021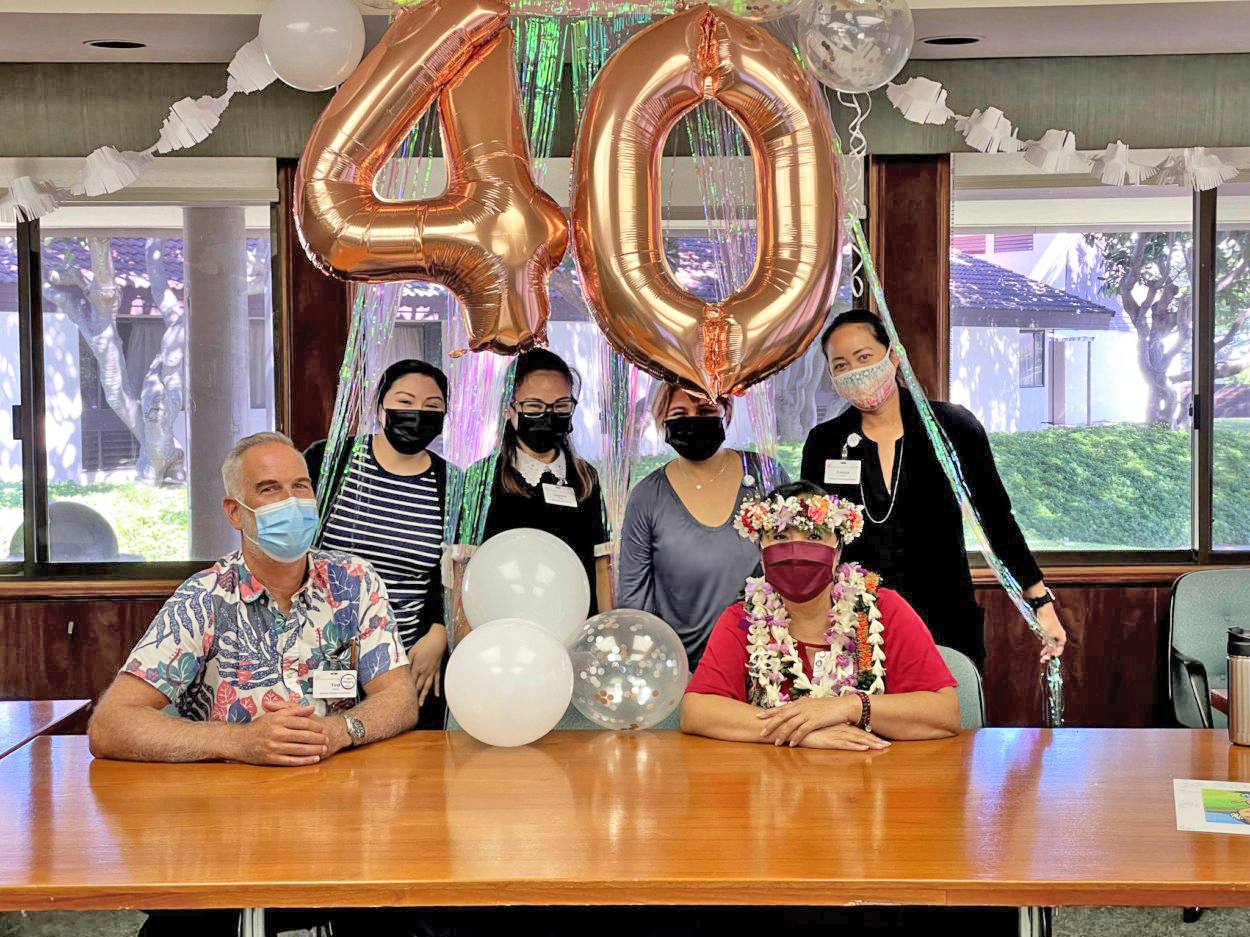 This week is Human Resources Professionals Week in Hawaii. Human Resources (aka HR) is a vital part of our organization, and helping to provide support to staff with hiring, benefits, leave, building career pathway opportunities, and countless other personnel related matters. Mahalo to our HR team for all the hard of the hard work that they do.
HR's Employment Specialist, Cindy Roman, also recently celebrated 40 years of service at Hale Makua this month!
"It is with great pleasure we recognize Cindy's 40th anniversary and her incredible, long career at Hale Makua," says Ted Tucker, Chief Human Resources Officer. "Since 1981, Cindy has reviewed applications, coordinated interviews, job offers, hiring and orientation for nearly 5,000 new Hale Makua employees. One of Cindy's special skills is tracking each detailed step as we hire staff to ensure our compliance with nursing home regulations. It takes a professional-level combination of discipline, perseverance, and speed to get our new hires from applicant status to day one job ready. Congratulations, Cindy, on this impressive legacy of achievement."