Introducing Hale Makua Kahului's New Assistant Director of Nursing
Introducing Hale Makua Kahului's New Assistant Director of Nursing
Posted October 30, 2022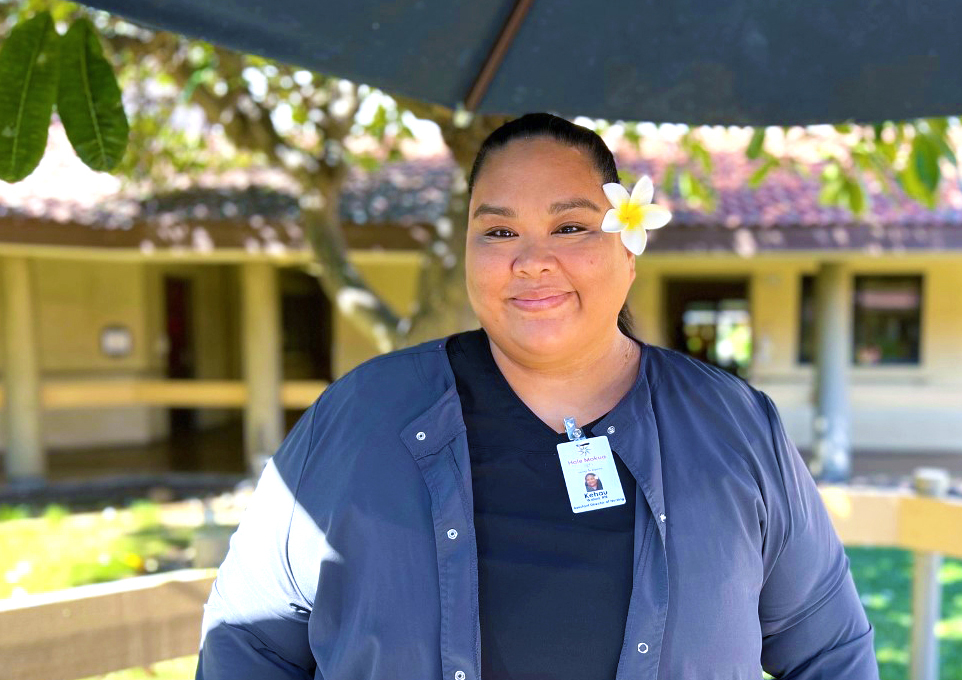 Last month we welcomed back Kehau Watari, RN to Hale Makua Kahului in her new role as Assistant Director of Nursing. Kehau is a Maui girl, and 12 years ago while working as a ward clerk at Maui Memorial Medical Center, she decided to make a positive change in her life by pursuing a career in nursing.
When she did her clinical rotation at Hale Makua, she felt a strong calling to work with kūpuna. She eventually ended up working here, and felt right at home. A year ago she left for an opportunity at Islands Hospice, but was happy to return to Hale Makua when the Assistant Director of Nursing position opened up.
When she is not busy working, Kehau loves going to the beach, being outdoors, and spending time with her two children.