January Proclaimed Connected Communities Month
January Proclaimed Connected Communities Month
Posted January 20, 2022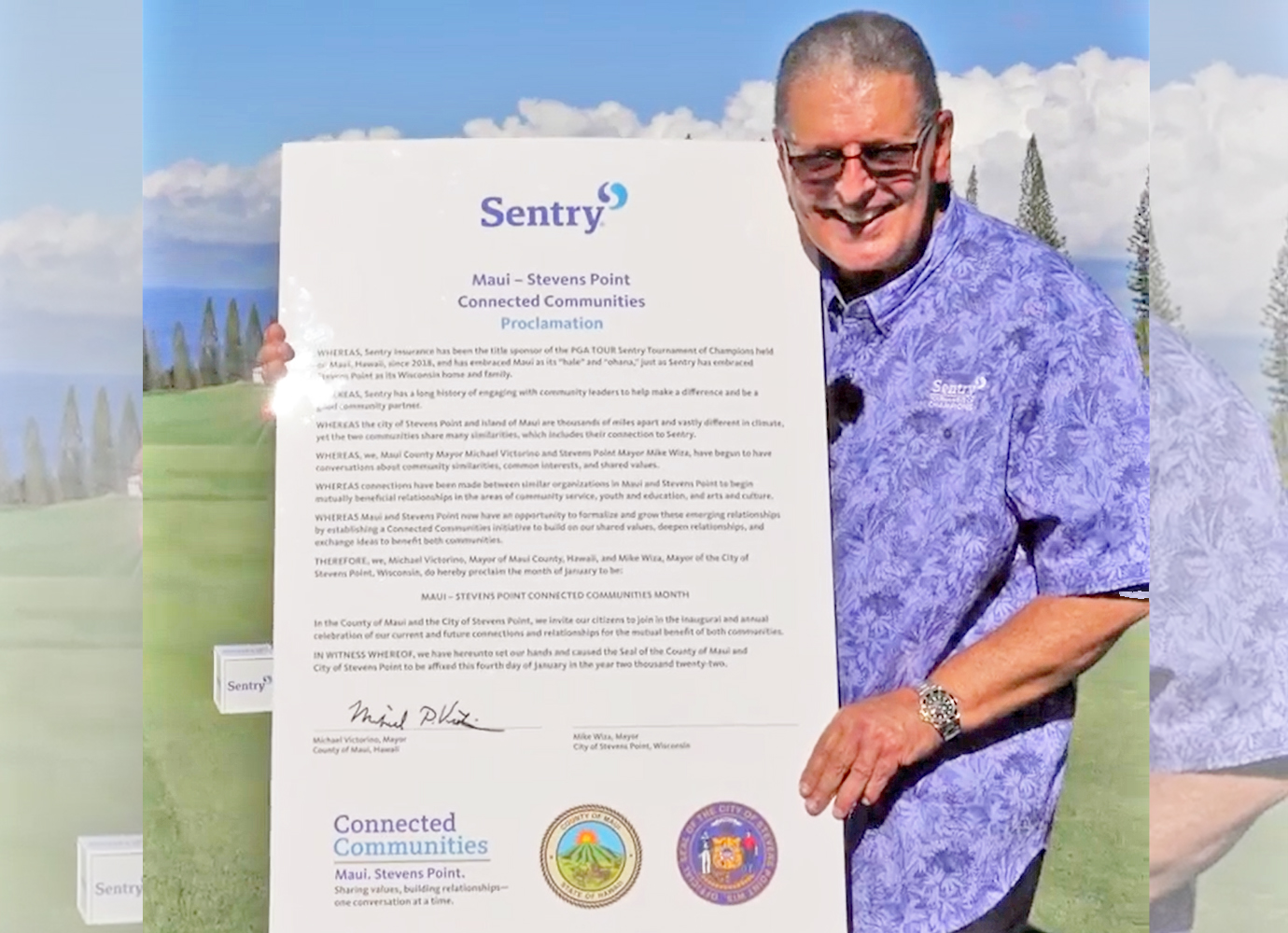 Earlier this month, Mayor Victorino of Maui County and Mayor Wiza of Stevens Point, WI officially signed a proclamation declaring January as Connected Communities month. This initiative was facilitated through Sentry Insurance, which is based in Stevens Point.
During the month of January and beyond, the goal is to connect similar organizations to exchange ideas and best practices to benefit both Maui and Stevens Point.
Though our two communities are more than 4,000 miles away from each other, both can connect and collaborate through this initiative and share new experiences and perspectives.
Mahalo to Sentry Insurance and Sentry Tournament of Champions for facilitating this initiative, and providing new opportunities for our communities.