Mahalo Boys and Girls Club Maui
Mahalo Boys and Girls Club Maui
Posted September 01, 2019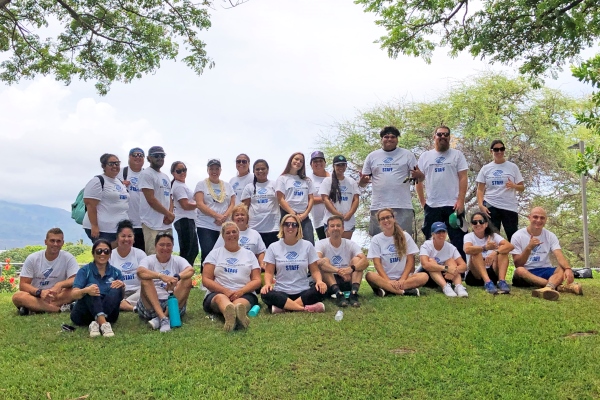 Employees from Boys and Girls Club Maui spent the day beautifying our Kahului campus on August 30th, in honor of their staff member Gina McLain receiving the 2019 Maytag Dependable Leader Award for her dedication to Maui's youth and the organization. About 30 volunteers showed up bright and early, power washing the breeze way to our Harry & Jeanette Weinberg entrance, repainting the lines on the curb, painting the designated smoking "hut" for residents, and sprucing up landscaping around the breezeway.
In addition to the award that was present to Gina, the organization was also presented with a check for $20,000 to help further their recent volunteer program, Give 60. Give 60 was created to encourage the youth of Boys and Girls Club Maui to give back 60 minutes of volunteer time a week, promoting their sense of compassion, empathy, and strengthen their values.
We are extremely grateful to have had these hard working volunteers spend their morning with us, working to create a more beautiful space for residents and visitors to enter and spend their time.