Margaret Learns to Walk Again
Margaret Learns to Walk Again
Posted January 23, 2020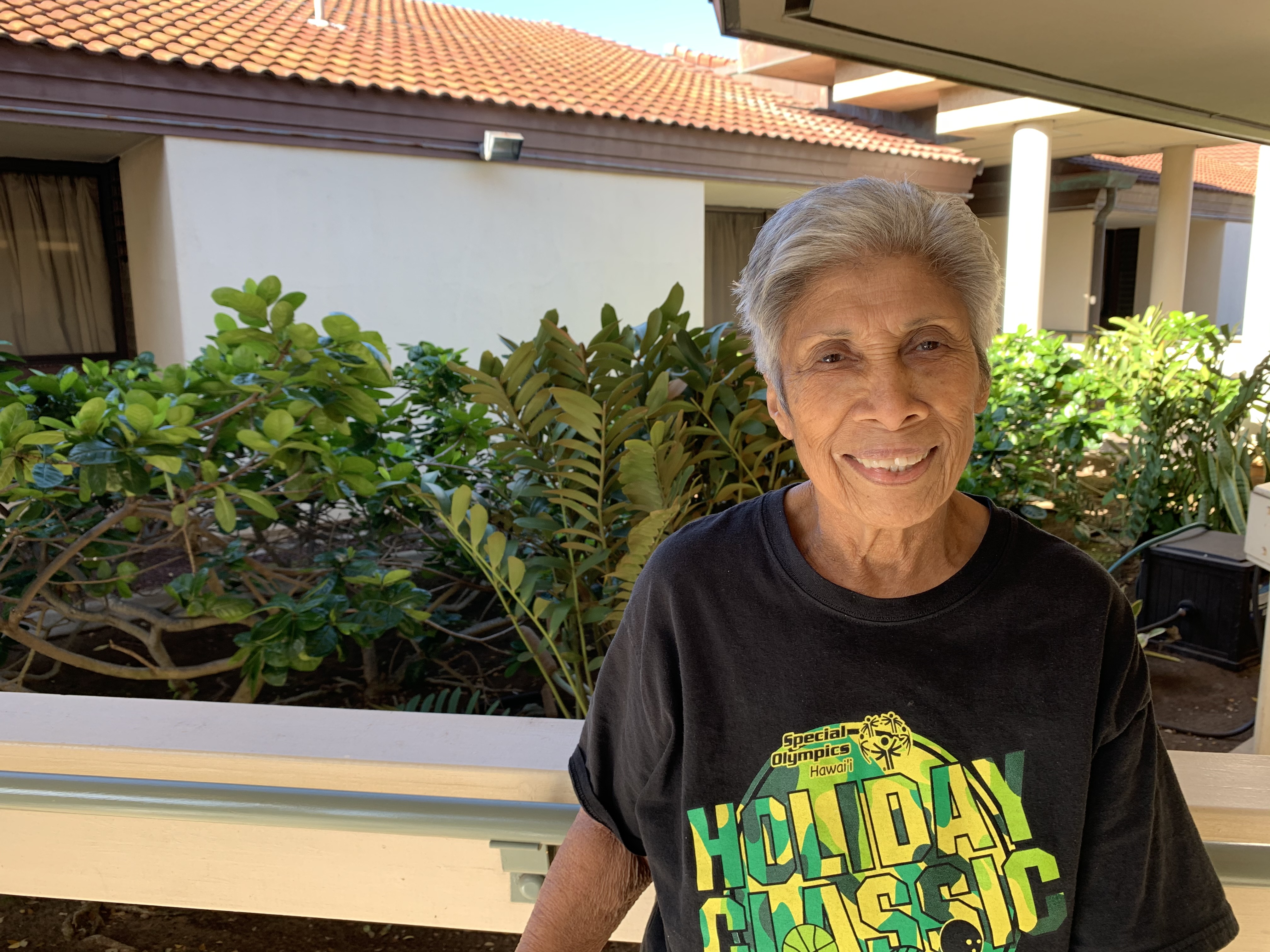 Margaret Kaiama, fondly called "Margo", remembers visiting Hale Makua with her sister when they were both little. She recalls being saddened to see the nursing home residents slumped in their chairs, those many years ago, and hadn't visited Hale Makua since her childhood days. That is until she was admitted to Hale Makua a few days for the start of the new year. After falling, Margo ended up at the hospital. She had broken her pelvis. She couldn't stand or walk, and shares "I got depressed because I couldn't do anything. Everything hurt."
After living at Hale Makua for the past 19 days, Margo refelcts, "It's not really what we think from the outside looking in. The workers, from the therapists and nurses, to the housekeeping and kitchen staff, are all just wonderful. I learned a lot about Hale Makua, and would feel okay if I ever had to come back again. They're true miracle workers."
On her 19th day at Hale Makua, Margo is being discharged to return back home. She's able to walk again aided by a walker. She still has some pain, but her therapists have helped her to work through it, so it's bearable. She shares that her therapists "helped me learn to walk again. Hale Makua makes you live again!"
Learn more about Hale Makua's therapy services here.