Master Plan Update on Community Center Lease
Master Plan Update on Community Center Lease
Posted October 09, 2018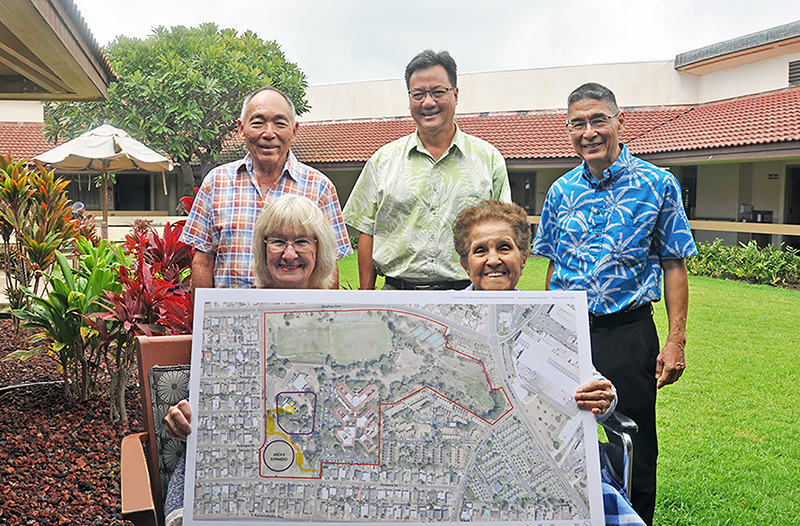 On October 5, 2018, the Council County of Maui adopted a resolution authorizing the grant of a lease of 7.4 acres of County real property within the Kahului Community Center Park to Hale Makua Health Services for a term of 75 years; and a resolution urging the Mayor to develop a master plan for the full Kahului Community Center Park space in coordination with Hale Makua Health Services.
The master plan would be used to guide the expansion of existing and creation of new programs and facilities, including services, senior and inter-generational recreational activities, and a new County senior center, with assisted transportation, dining and volunteer programs.
The adoption of these two resolutions are vital to moving forward with creating a vibrant senior living community for Maui residents, which will enable seniors to live independently for as long as possible and age in place in the community, rather than an institution.
With the grant for the lease of roughly 7.4 acres of land adjacent to Hale Makua Kahului and Hale Mahaolu, Hale Makua Health Services endeavors to build a state of the art rehabilitation center that would provide expanded and upgraded in-patient and out-patient physical, occupational and speech therapy for individuals recovering from injury or illness. In addition, we are considering plans to include a care home to care for seniors who need assisted living and have memory care needs.
We are grateful for the support of Mayor Arakawa, Administration and the County Council for making this possible.