Your Gift in Support of Growing Maui's Nursing Workforce will be Matched
Your Gift in Support of Growing Maui's Nursing Workforce will be Matched
Posted February 25, 2020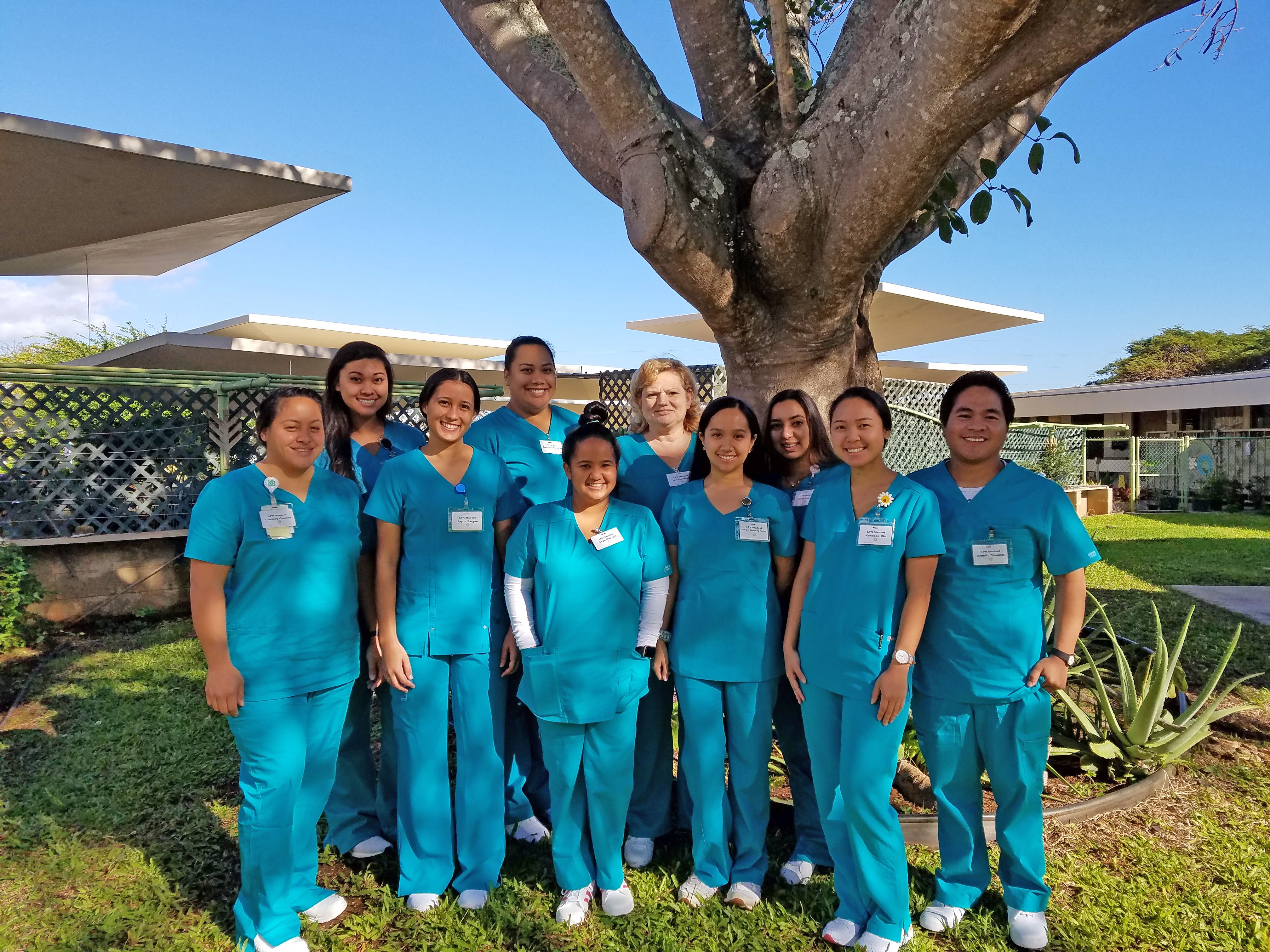 Thanks to the support of generous donors, the State of Hawaii, the Fred Baldwin Memorial Foundation, and other committed organizations, we've been able to grow and support Maui's nursing workforce from Certified Nurse Aides (CNAs) to Licensed Practical Nurses (LPNs) to Registered Nurses (RNs). One such donor has put forth a $5,000 matching donation to assist in increasing the capacity of our nursing pathway. You can take advantage of this dollar-for-dollar matching gift by making a donation here.
As a major healthcare provider on Maui, we play a key role in addressing the current nursing shortage to ensure we are able to care for the projected increase of aging individuals. Focused on replacing the number of temporary nurses the organization uses with local nurses and realizing the need for different pathways to advance nursing education on Maui, we have developed a nursing education infrastructure. This infrastructure will allow us to tackle the current and future demand for nurses in order to meet the growing aging population as it works with community partners to reshape healthcare in our community.
Pictured above is our third cohort of University of Hawaii Maui College LPN Pathway students: Alexis Asuncion, Taylor Bergau, Lori Campbell, Arnulfo Campiot, Skye Catugal, Chelsay Cremer, Gabrielle Gusman, Kandace Ota, Heather Paranada and Khryss Kimberly Pastor.