Maui Nurses Scholarship Foundation Ball Drop
Maui Nurses Scholarship Foundation Ball Drop
Posted October 26, 2022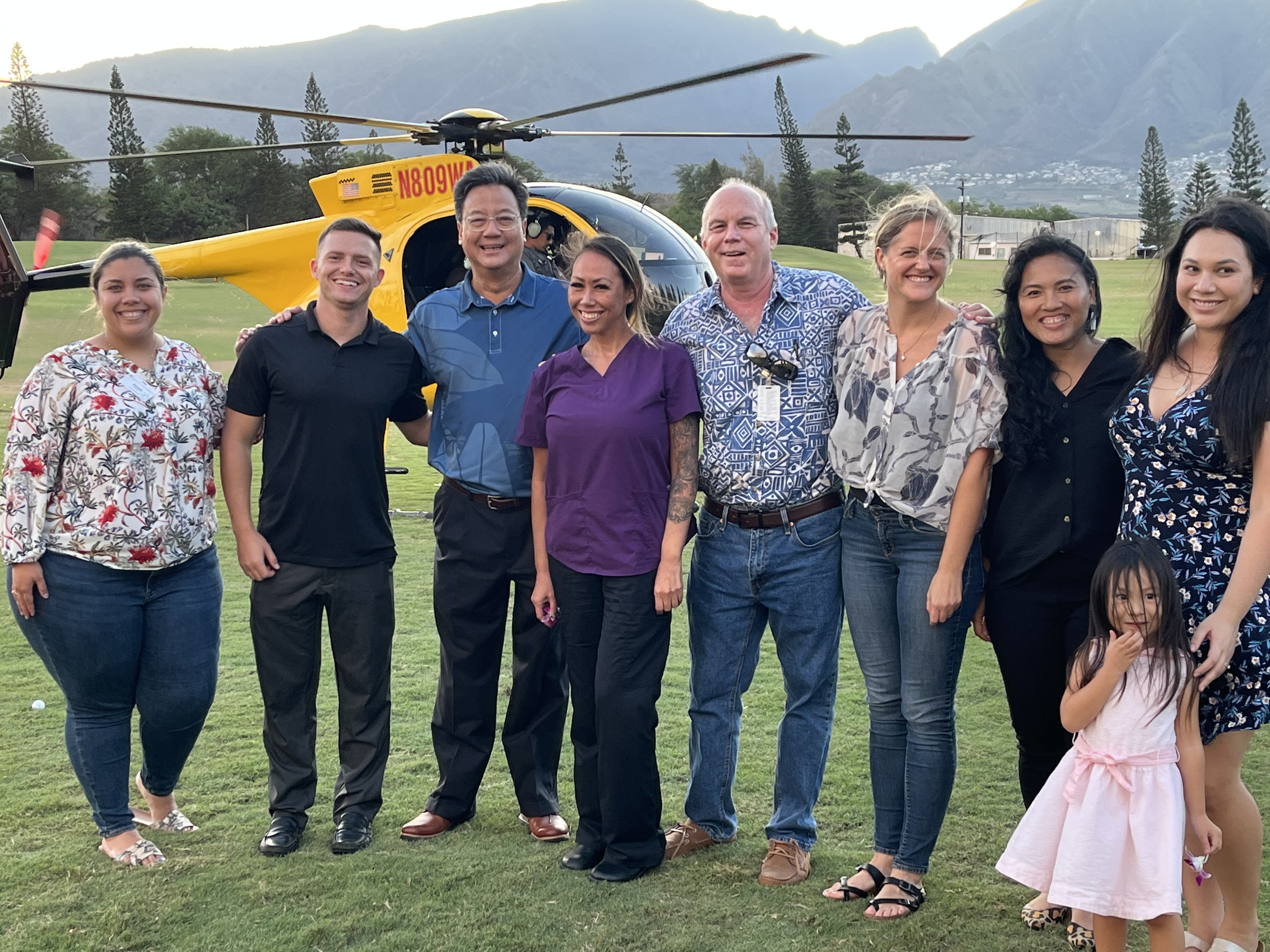 On October 21st, the Maui Nurses Scholarship foundation held its annual Ball Drop Fundraiser. In alignment with Hale Makua's strong belief in the importance of growing more local nurses on Maui, Hale Makua was the top donor at the event and staff showed up to support the cause.
One of the main events of the evening was the Ball Drop, where numbered golf balls are dropped from a helicopter and the ball that landed closest to the hole was declared the winner. The person with the ticket that matched the winning ball number received an all expense paid 5-night Luxury Ski Trip to Keystone Colorado including airfare and hotel!
The event also held a large silent auction and live auction which included local hotel stays, restaurant dining, and more. Funds raised for the event help provide scholarships and continuing education opportunities for local nurses to help them grow their nursing careers.