Meet Our New CFO, Kirsten Szabo
Meet Our New CFO, Kirsten Szabo
Posted December 19, 2017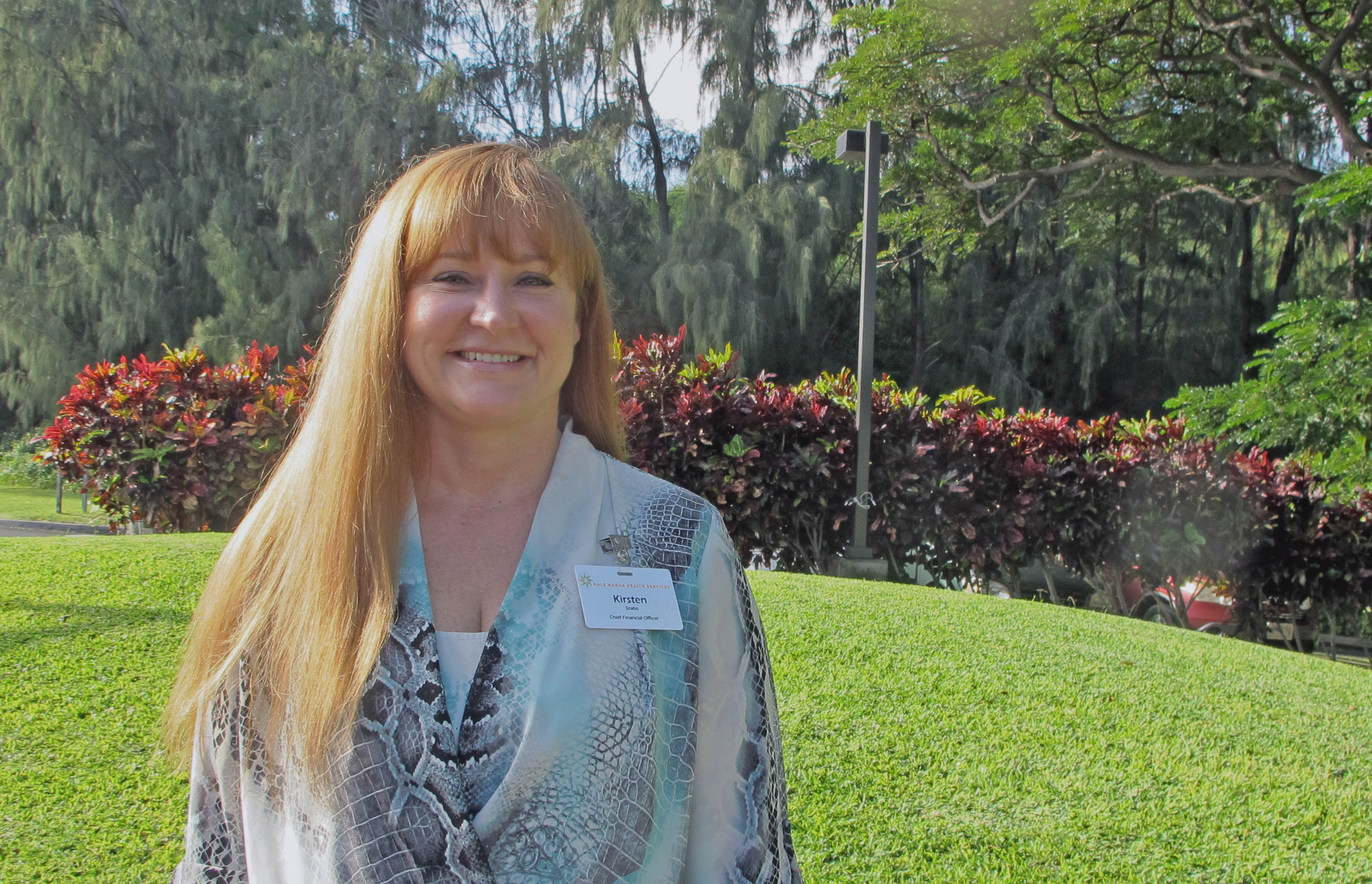 We are excited to welcome Kirsten Szabo as our Chief Financial Officer (CFO). Kirsten has nearly 20 years of experience in finance and accounting in California and Hawaii. Most recently she worked as CFO at the Community Clinic of Maui, and prior to that served as CFO at Maui Memorial Medical Center. She holds a Bachelor of Science in Accounting from the University Loyola Marymount University and is a Certified Public Accountant in California.
Hale Makua Health Services CEO, Wes Lo, states, "We're very excited to have Kirsten join our team, and the extensive experience in managing financial operations for a healthcare organization that she brings with her. In addition, Kirsten's expertise in preparing financial statements and developing budgets, as well as managing physicians, providers, contract services and managing outpatient clinic operations will be a tremendous asset for the organization."
As Hale Makua Health Services' CFO, Kirsten provides oversight of the Admissions, Business, Health Information Management, Information Technology, and Purchasing departments. She is also responsible for the organization's financial and business operations including contracting, physician and provider compliance, and the audit.
Kirsten shares, "I am excited to join Hale Makua because the leaders within the organization express a heartfelt commitment to create the best possible environment for residents and the employees. It is also personally rewarding to see the work done by the Hale Makua team. The work performed, in all departments, is clearly done in selfless service to others and I am grateful for the opportunity to support the mission."