Meet Our New Social Services Director
Meet Our New Social Services Director
Posted August 10, 2018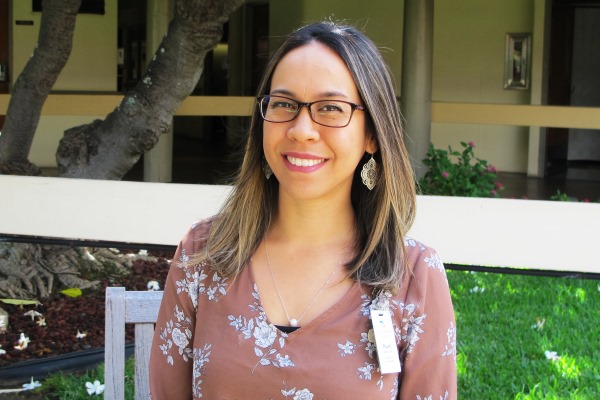 We are pleased to introduce Huali Borges as our Social Services Director. Huali is a Licensed Social Worker and graduated from the University of Hawai'i at Manoa: Myron B. Thompson School of Social Work with her Master's Degree with a special focus on gerontology.
As the Director of Social Work, Huali is responsible for providing social services to the residents of Hale Makua, assuring that residents and families are informed of resident rights, providing individual and family counseling, developing a social work care plan and ensuring on-going psycho-social evaluations are being performed. She also provides consultation to staff members and community agencies in an effort to solve needs and issues that arise with residents, and investigates and documents resident grievances or complaints.
Huali shares "I'm excited! I feel incredibly honored to step into this position and serve our kupuna and their families from this capacity. I am a graduate of the Kamehameha Schools Maui Campus. I attended the University of Hawaii at Manoa Myron B. Thompson School of Social work for my Bachelor's and Master's degrees with a concentration in Gerontology. In 2013, I had the opportunity to serve as an intern here. So, in a way, I would call this a homecoming. Maui is and always has been my home. I have always viewed Hale Makua as a fundamental resource in our healthcare and community. It is a passion of mine to see Hale Makua thrive and truly, to be a part of the growth. It gives me no greater pride and joy than to join this equally passionate team of healthcare professionals in delivering quality care to the community of Maui."
Prior to joining Hale Makua, Huali worked at Kaiser Permanente as a Licensed Medical Social Worker for their SWTCH Program, assisting elderly and frail patients receive the care and resources they needed.