Much Mahalo New, Returning and Outgoing Board Directors
Much Mahalo New, Returning and Outgoing Board Directors
Posted April 19, 2017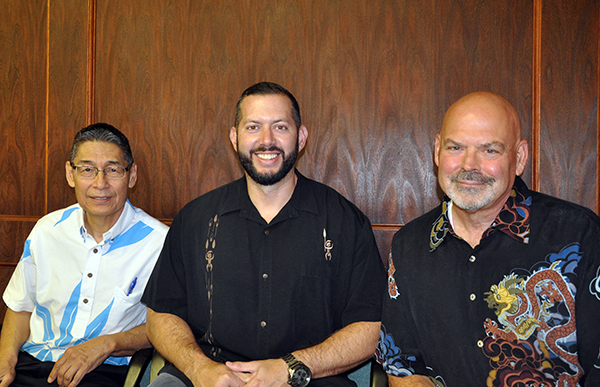 We would like to welcome our three newly elected Board Directors: returning to the Board is Michael Munekiyo (left), President of Munekiyo Hiraga. New to the Board is sports broadcaster Kanoa Leahey (center) and Ed Romson (right), Principal and Founder of Rocair Corporation. Paul Hiranaga, Controller at Wailea Golf Club, and Alec McBarnet, President and CEO at Maui Oil Company, have been re-elected to the Board of Directors.
Each of these individuals brings a wealth of knowledge that will benefit our organization now and in the future. They join a group of hard working individuals who are committed to ensuring our residents and clients receive the best care possible.
Wishing a sincere mahalo to outgoing Director Paul Gammie of Gammie HomeCare for 10 years of dedicated service on our Board.