New Barrio Queen Crowned
Posted October 01, 2018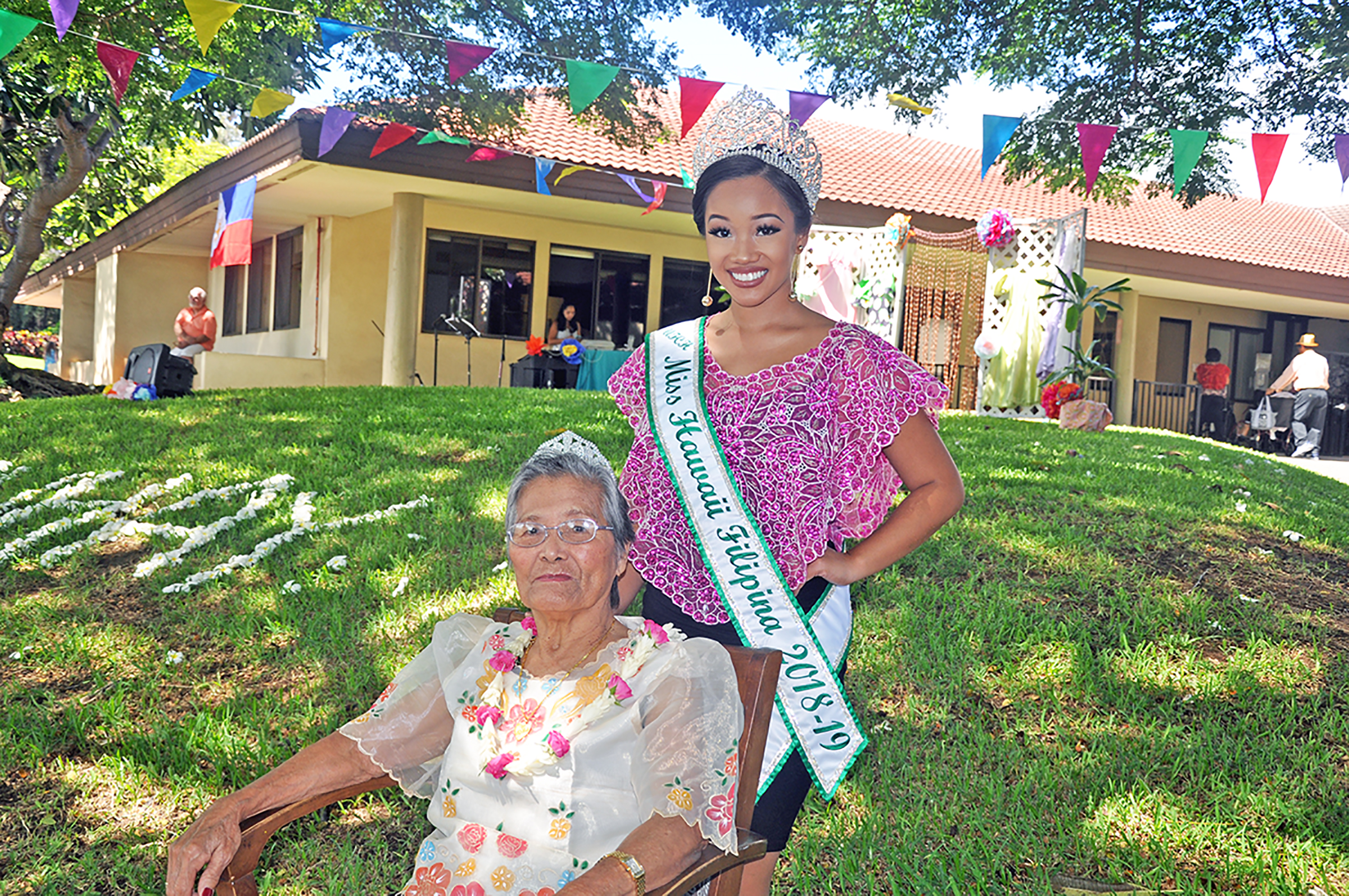 The cultural roots of Hale Makua run deep. We care for and employ a large, diverse population and honor the different cultures among our ohana that make us so unique. Each September we pay tribute to our Filipino heritage with an annual Barrio Fiesta. The celebration, which started over 10 years ago, takes place on the front lawn of our Kahului campus and showcases different songs, dances and iconic fashions from the Philippines.
Each year a new Barrio Queen is crowned and takes the honor of sitting front row during the festivities. This year's Queen is Marina Sagayaga, a client of our Adult Day Health program and a recipient of the Persons in Need for Elderly Service Program Scholarship from the Hawaii Community Foundation since 2016.
Marina was born in the Philippines in 1931, moved to Maui in 1959 with her husband, and gave birth to their daughter Mildred and son Gary. She worked hard for her family her entire life. She started out as a laborer in the pineapple fields and then moved to HC&S where she cut cane and drove the cane hauler for 25 years before retiring.
Marina lives in Kahului with her daughter, loves cooking for her family, and listening to Filipino music. She says her favorite past times have always been caring for her vegetable garden and sewing.
Marina was presented with a crown by CEO Wesley Lo and Miss Hawaii Filipina Joy Tabon. In addition to crowning a new Barrio Queen, the Barrio Fiesta is an opportunity to showcase the many talents of employees and community members.
Mahalo to our talented Environmental Services staff for singing the Filipino National Anthem, Staffing Supervisor Dionie Cabias for dancing Tinikling, CNA Lumen Hernandz and husband Ben for performing Totoy Bibo, CNA Tito Antonio and Director of Day Health & Restorative Nursing Program Manny Agcolicol for singing a medley of Filipino songs, and the Activities staff for dancing Katakataka.