New Members Join Board of Directors
New Members Join Board of Directors
Posted October 27, 2017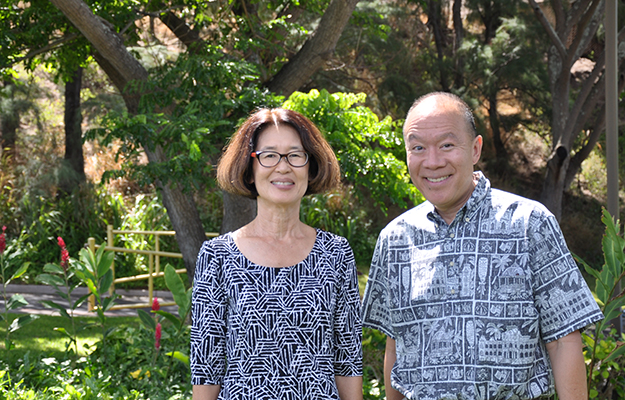 Hale Makua Health Services elected two new Board Directors, Grant Chun and Eileen Wachi, who bring a wealth of knowledge that will benefit our organization now and into the future. Chun and Wachi join a group of 19 other hard working individuals who are committed to ensuring that the frail elderly and disabled individuals on Maui receive the best care possible in Hale Makua nursing homes and in the community.
CEO Wesley Lo states, "We are very fortunate to have Grant and Eileen join Hale Makua Health Services' dedicated Board of Directors. Their many years of experience in business on Maui and vast experience from serving on a variety of local, nonprofit Boards are valuable assets to the organization. I am grateful for their commitment to Hale Makua and the Maui community."
Grant Chun is Vice President of A&B Properties Inc. and formerly served as managing director of the County of Maui. He has been or is currently on the board of directors for nearly 20 different organizations, including Wailuku Hongwanji Mission, the Legal Aid Society of Maui Economic Development Board, Hawaii State Board of Education and the A&B Foundation. Chun earned a bachelor's degree in political science and public relations from the University of Southern California. He also holds a law degree from the University of California – Hastings College of the Law.
Eileen Wachi retired from the Maui Electric Company after serving as Administration Manager for 20 years, where she was responsible for human resources, labor relations, community relations and government relations. She has been on the Board of Directors for several organizations including the Boys and Girls Club, Maui United Way, the State Workforce Development Committee, and Malama Recovery Center. Most recently she taught resume and interviewing skills for displaced workers at Makena Beach Resort, and developed curriculum and taught in self-paced clerical classroom training for adults learning a new skill to re-enter the workforce.