Non-Profits Benefit from Tournament
Non-Profits Benefit from Tournament
Posted May 30, 2016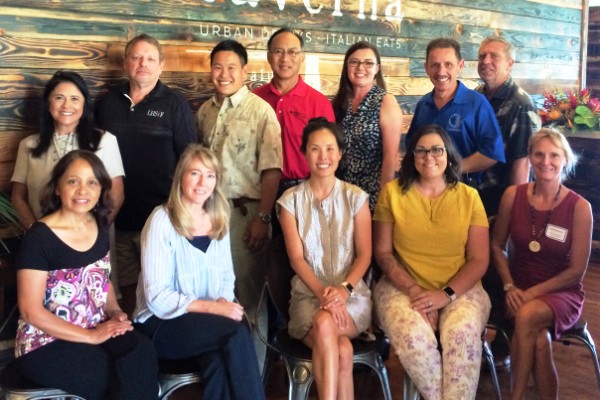 The PGA TOUR kicked off the year with the Hyundai Tournament of Champions at the Plantation Course in Kapalua. The golf tournament, held on January 6 through January 10, 2016, drew in large crowds eager to see some of the world's best golfers.
In addition to bringing top professional golfers to the island, the Hyundai Tournament of Champions also supports several of Maui's non-profit organizations that provide volunteer man-power throughout the tournament. Volunteering on behalf of our organization were HMHS employees, Board Directors, community members, and members of the Maui Junior Golf Association. Our volunteers contributed over 540 volunteer hours to help with merchandising, ecology and the media center. As a benefiting charity of this champions only PGA TOUR tournament since 2002, our organization received a generous donation that helps us continue to provide compassionate health care to our residents and clients.
Mahalo to the Hyundai Tournament of Champions for their continued support and all of our volunteers whose dedication makes it possible for us to take advantage of this opportunity year after year. We look forward to participating in 2017.