Nursing Assistant Apprenticeship Launched
Nursing Assistant Apprenticeship Launched
Posted July 13, 2018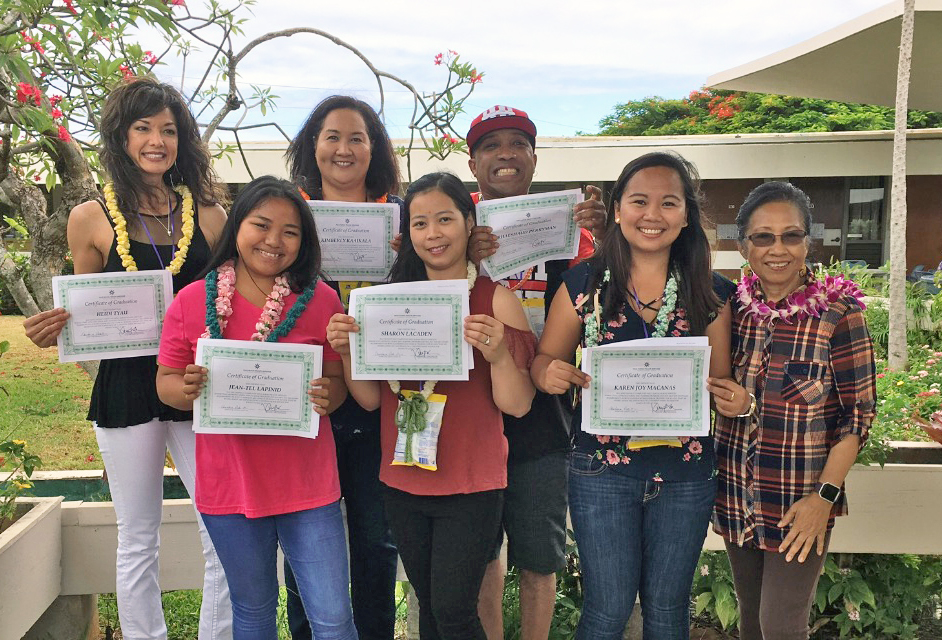 Hale Makua Health Services received approval from the State of Hawaii Department of Labor and Industrial Relations on its plans to launch a Nursing Assistant Apprenticeship to provide 2,000 hours or one year of on-the-job learning and related instruction to enable the apprentice to attain the required competencies of a Nurse Aide.
The first group that will receive apprentice training will be Hale Makua Health Services' third class of graduates from its Nurse Aide Training Program that completed their course work on July 8, 2018. The goal of the Nursing Assistant Apprenticeship is to complement the Nurse Aide Training Program by providing additional on-the-job training and support for Nursing Assistants employed at one of Hale Makua's nursing homes.
The apprenticeship will develop skills and proficiency around the areas of communication, resident care, restorative care, resident rights, documentation, infection control and safety. In addition, apprentices will receive in-depth training on medical terminology, first aid including CPR and use of an AED, Dementia care, and culture change.