Partnership Helps Alleviate Shortage of LPNs
Partnership Helps Alleviate Shortage of LPNs
Posted January 17, 2018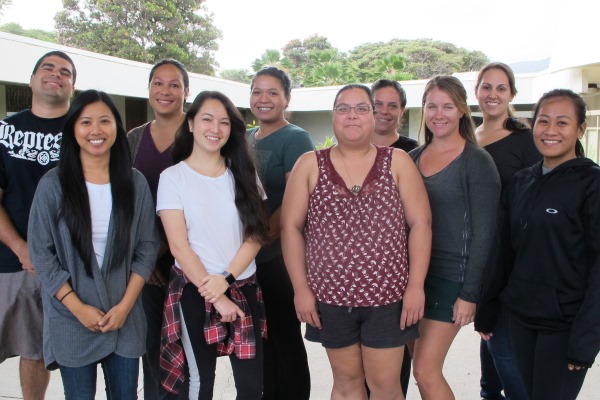 This past January, Hale Makua Health Services (HMHS) has launched a Licensed Practical Nurse (LPN) educational program in partnership with the University of Hawaii Maui College (UHMC), to focus on training LPNs to help provide relief from the LPN shortage being felt not only at HMHS, but across the State of Hawaii. As the number of LPNs statewide decrease, HMHS like many healthcare organizations, has found it necessary to turn to agencies to fly in LPNs. These temporary LPNs come at a premium cost and have contract periods of 13 weeks, which lead to instability for patients and staff.
The Hawaii State Center for Nursing recently released the 2017 Nursing Workforce Report, which shows a "substantial decline" of 12 percent in the number of LPN licenses in Maui County between 2015 and 2017. In 2015, there were 434 LPNs and in 2017, 384. This decrease is due in large part to nurses choosing to pursue a career as a registered nurse (RN), forgoing practice as an LPN.
LPNs typically work in nursing homes and residential care homes, where they make up a larger percentage of the workforce than RNs. Between Hale Makua's nursing homes and home health care agency, there are a total of 40 full-and part-time RNs, whereas the organization needs a total of 47 LPNs to fulfill care needs in its nursing homes, adult residential care home and adult day health program. Currently HMHS has a total of 14 LPN positions that are filled by temporary staff at an additional cost of $500,000 annually. A large portion of the added expense can be attributed to the need to pay for traveling agency nurse's housing.
The first class of 10 students (pictured above) who enrolled in the LPN educational program began their courses and medical training at Hale Makua Wailuku on January 8, 2018. The State-approved course work will continue through December. Upon completion students will need to pass a State-required exam to become a practicing LPN. Hale Makua currently has enough LPN vacancies to offer jobs to each of these LPN graduates.