Planning for Generations of Seniors to Come
Planning for Generations of Seniors to Come
Posted April 10, 2018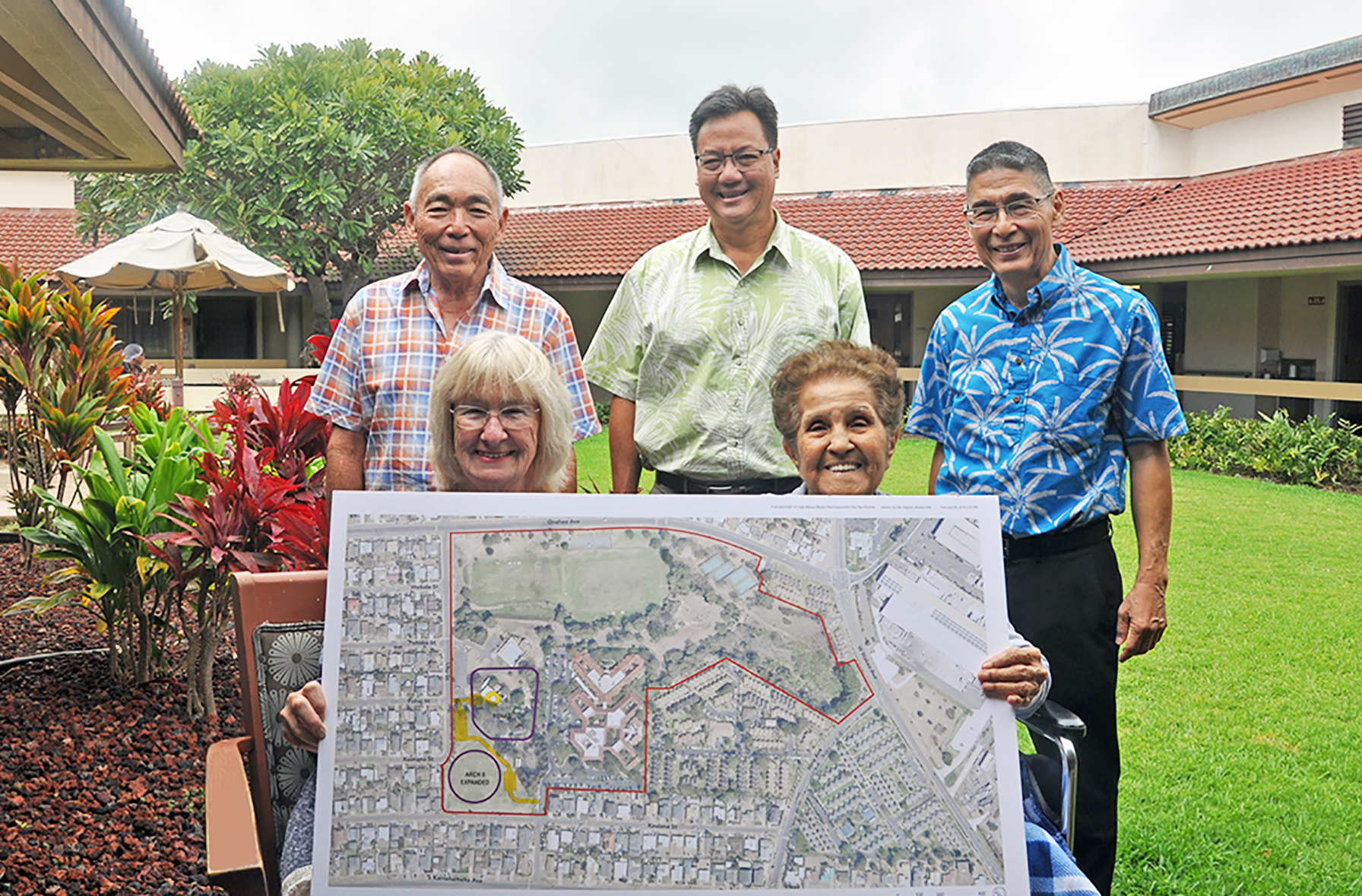 U.S. Census projections indicate that by 2030, more than one-fifth of the U.S. population will be 65 years of age or older. AARP Hawaii reveals that "in less than ten years baby boomers will turn 80, placing new expectations and demands" on long-term care systems in Hawaii.
Hawaii is facing an even more urgent demographic shift due to a longer life expectancy of 82 years old, longer than any other state's. The Bureau of Labor Statistics shows that an overall need for healthcare services is expected to increase with the growing aging population.
In an effort to anticipate the needs of Maui's current and future seniors, we have begun a master planning process that seeks to expand Hale Makua Kahului's current campus into the adjacent Kahului Community Center (KCC) property. At the request of Mayor Alan Arakawa the Maui County Council is currently considering leasing the Kahului Community Center land in phases to Hale Makua Health Services.
The KCC land is ideal for the master planning of a senior living community. Its close proximity to Hale Mahaolu, Hale Makua Kahului, and the Queen Kaahumanu Shopping Center lends itself to a centralized campus where Maui's seniors can thrive as they age in place and potentially need more assistance.
The current master plan includes two phases. During the first phase, the public access to the KCC soccer fields, swimming pool, tennis courts and playground would remain unchanged. We are considering plans that would expand into the gate ball field, building a single-level adult residential care home and a state of the art rehabilitation center. The care home would consist of small home-like buildings to care for individuals needing assisted living and nursing home care. The rehabilitation center would enable the organization to expand and upgrade its physical, occupational and speech therapy in-patient and out-patient services.
The second phase of the master plan is still a work in progress, and five to 10 years into the future. It also requires County Council approval prior to proceeding to ensure that the community is provided with adequate replacements for the Community Center, parks, soccer fields and swimming pool. Hale Makua intends to maintain the tennis courts as part of the future senior living campus, which would remain available for public use as well.
As we move forward with the creation of a senior living campus for current and future generations of seniors, we ask for your support in making this dream a reality. By making a donation here, your impact is even greater, as the Maui Hotel & Lodging Association will match a percentage of your gift.