Rehab Therapies Help Shel Paddle On
Rehab Therapies Help Shel Paddle On
Posted July 20, 2017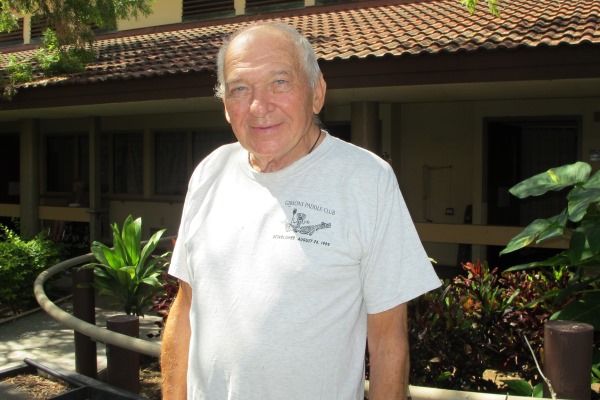 Shel Braidman came to Hale Makua for in-patient rehab following knee replacement surgery. After his stay at our Kahului campus and the care he received from our therapists and nursing staff, it's easy to show gratitude and appreciation. "I want people to know that this isn't a place for people to live out their final years of life, it's also a bright and lively place for recovery, and I was incredibly impressed. In life we associate with our surroundings, trying to look at the bright side, which for me was easy because my entire experience here was terrific."
Shel is active in the community, paddling for the Kihei Canoe Club and Salsa dancing in his spare time with his lovely wife, so a quick recovery was imperative so he could get right back into his lifestyle. He says "the natural light and nicely landscaped surroundings made it easy to want to get up and get moving in the mornings. I never woke up and thought about my daily therapy and exercise as a chore. I didn't really think about it at all. I just did it. I would wake up, have a cup of coffee, read the paper, much like I do at home and then start my day. They made me feel like I was at home, and I found myself doing extra exercises in my spare time just because". The therapists and nursing staff were accommodating, professional and assertive, which was exactly what he felt he needed.
Shel was so awestruck with the level of care he received that he wrote a letter to our staff to thank them for their compassion and hard work:
I am so impressed with the loving care I received here at Hale Makua. This is an atmosphere of friendliness and care that permeates from the whole staff. The care from the doctors, nurses, and nursing assistants generates a kind and friendly atmosphere from all here at Hale Makua; from the rest of the staff--- from management, food servers, and even the maintenance people.
The OT and PT personnel are friendly, capable, knowledgeable and willing to go that extra mile to get the best out of you. Thank you all. It is because of your help that my wife and I can continue dancing and I can continue paddling…
If you would like to find out more about the services offered at Rehab by Hale Makua, please call (808) 873-6638.